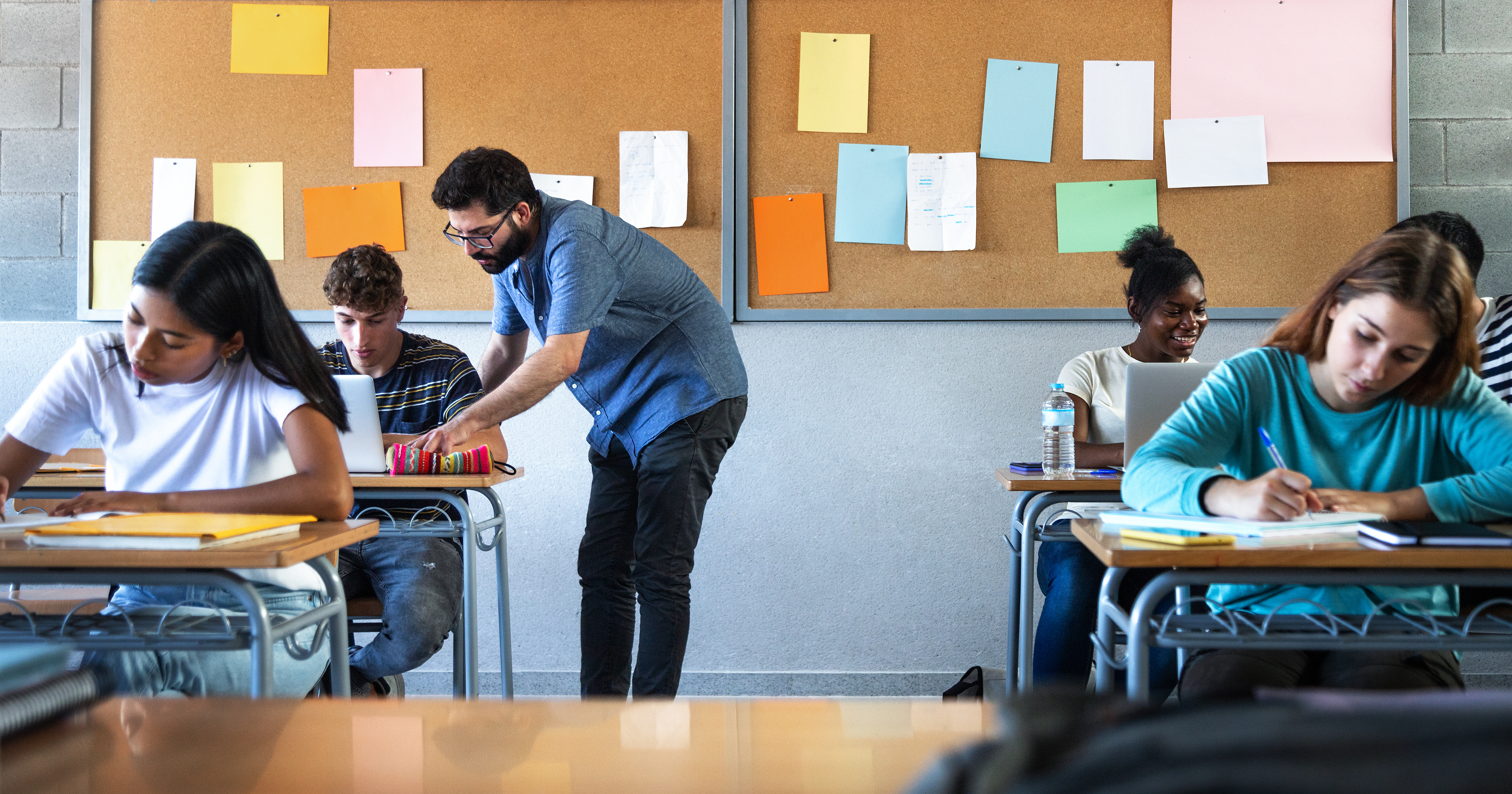 If you're considering returning to the student side of the classroom and pursuing a graduate degree in education, you may be wondering, "Is it even worth it"?
In recent years, teaching has faced several challenges; the post-pandemic morale across the profession has struggled to regain normalcy and many are leaving teaching behind entirely. Are you considering seeking out more opportunities in teaching despite this? After all, teaching has been a passion of yours for a significant amount of time!
Let's take an honest look at the value of a master's degree in education and determine if diving further into your passion makes an MEd worth it for you.
Job Outlook with a Master's Degree in Education
According to the Bureau of Labor Statistics (BLS), employment of teachers at kindergarten through secondary levels is projected to grow at typical rates. Teaching is one of the most secure jobs you can have. The job outlook for teachers with a master's degree is even more favorable as they possess skills and qualifications that can contribute to many areas within a school or district.
Potential Job Roles and Opportunities
With a master's in education, you can explore various career paths within and outside the traditional classroom setting. These roles include curriculum development, education consulting, education policy work, and roles related to your chosen specialization.
Importance of Education in Society
As education continues to play a vital role in shaping society and future generations, teachers with master's degrees contribute significantly to education quality and equitable access to educational opportunities for all students.
With the recent challenges faced in the teaching profession, there's a renewed interest in attracting and retaining talented and capable educators.
Benefits of Having a Master's Degree in Education (MEd)
It's no secret that within the teaching profession, there's significant value put on advanced degrees. But what benefits can you expect when you get an MEd?
Higher Pay Opportunities with a Master's Degree
A significant advantage of earning a master's in education is the potential for higher pay. Many school districts offer salary increments based on educational qualifications, with teachers holding advanced degrees generally earning more than those with bachelor's degrees.
The Bureau of Labor Statistics (BLS) estimates the median salary for high school teachers at $62,000 per year and elementary teachers at $61,000. This estimate includes teachers with varying levels of advanced degrees.
Leadership Roles in Education
Teachers with a master's in education have broader job opportunities, which may include leadership roles such as department heads, instructional coaches, or curriculum specialists. These positions usually require in-depth knowledge and expertise that a master's degree provides.
Enhanced Skills and Teaching Expertise
Pursuing a master's in education allows you to enhance your skills, specialize in specific areas, and stay informed on the latest pedagogical trends and technological advancements. This expertise equips you with the tools and strategies necessary to create engaging, dynamic learning experiences and meet diverse students' unique needs.
Personal Benefits of Pursuing a Master's Degree in Teaching
Along with the professional benefits you'll find with an MEd, having a master's in education often leads to increased job satisfaction. Advanced degrees provide you with opportunities to explore your interests and passions in education, enabling you to make more significant personal and professional contributions to the field.
Earning a Master's in Education provides teachers with opportunities to network with like-minded individuals, participate in research, or contribute to scholarly discourse. These opportunities stimulate personal growth and lifelong learning.
On top of that, teachers with a master's degree can influence positive change in your schools and communities by implementing innovative teaching methods, developing or revising curriculum, and inspiring colleagues to pursue continuous improvement.
Pursuing a master's degree can give you a clear sense of direction and a renewed focus on your career goals, ultimately making you a more effective and impactful educator.
Is an MEd Worth It?
Getting a master's in education is a valuable investment for teachers seeking higher pay, greater job opportunities, personal development, and the potential to impact their communities positively.
If you are a passionate educator considering furthering your education, now is the time to explore the invaluable benefits that a master's degree can provide.
Is a master's in education worth it? We're sure it is. If you need more convincing, check out our comprehensive guide. Rediscover Your Life's Passion – What is an MEd Degree was created with you in mind. This is for passionate educators looking for the next step in their careers. Take a look!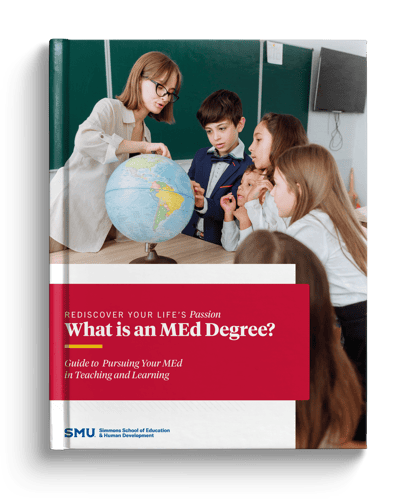 Rediscover Your Life's Passion - What is an MEd Degree? Guide to Pursuing Your MEd in Teaching & Learning