All Posts
Spotlight on Distinguished Alumna Alicia Dewey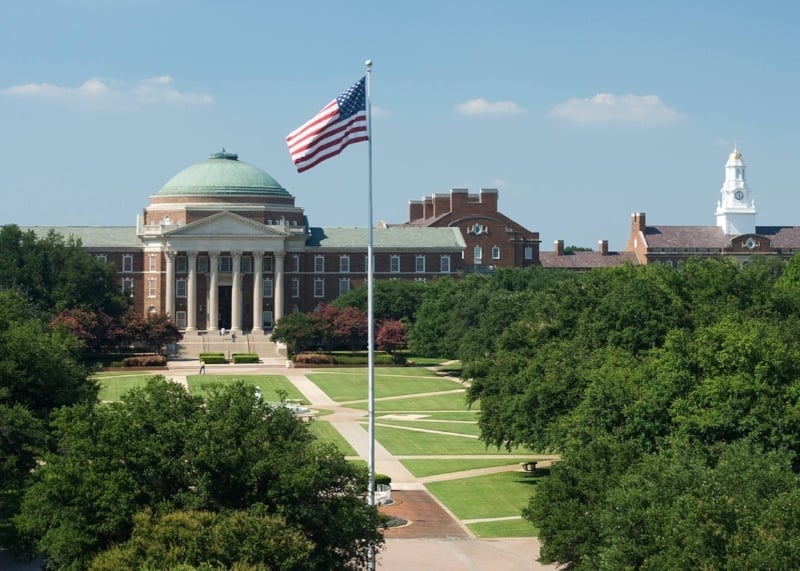 Alicia Dewey is an alumna of several SMU programs. Having been a bankruptcy lawyer in Dallas (graduating from SMU's Dedman School of Law) before deciding to become a historian and college professor. Returning to SMU, Prof. Dewey graduated with her Ph.D. in History in 2007 and is currently an Associate Professor and Chair of the History Department at Bioloa University in California.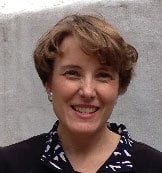 Her general focus is on the history of the American West and the U.S.-Mexico Borderlands. "I am researching the history of water rights and irrigation in the lower Rio Grande Valley along the Texas-Mexico border," Prof. Dewey explains. "I am also continuing my research about the business history of the area. My first book, Pesos and Dollars: Entrepreneurs in the Texas-Mexico Borderlands, 1880-1940 (Texas A & M University Press, 2014) focused on the experiences of business people in the region."
SMU's central location in Dallas is one of the reasons that Prof. Dewey first explored the idea of studying history at the university. "I was living and working in Dallas and had previously graduated from SMU's Dedman School of Law. I took a class on Texas history back in the fall of 2001, which introduced me to what was then a relatively new, innovative Ph.D. program in the William P. Clements Department of History.
I discovered I could pursue my interests in Texas history in the broader contest of Mexican and U.S. western history." When asked why SMU was a good fit for her, she shares that "[t]he professors, the collegiality of the department, the resources, and the program itself" make it a great place to pursue the study of history.
"SMU taught me how to become an excellent scholar and enabled me to develop the foundation for my later work. That foundation has enabled to me to publish a book, among other things, even while working at a teaching-focused institution. My research and writing has also formed the basis of my teaching career as I have endeavored to design my courses around the development of historical thinking and skills as well as historical knowledge.
The strong research background has also helped as I have recently become chair and have had to guide my department through the revision of the learning outcomes for our major. I was also very blessed to have had so many professors at SMU who combined great scholarship with great teaching and mentoring, and they continue to serve as models for my own career."
How should aspiring historians approach their academic goals? "I would advise them to work on developing their skills of writing, research, and teaching, but to also think broadly and creatively about how the knowledge of history and historical skills can apply to a variety of fields and arenas."
Are you interested in pursuing your Ph.D. in History? Check out our History Ph.D. program to see if it would be the perfect fit for you!