All Posts
New and Exciting News for Grad Students at SMU: Introducing the Moody School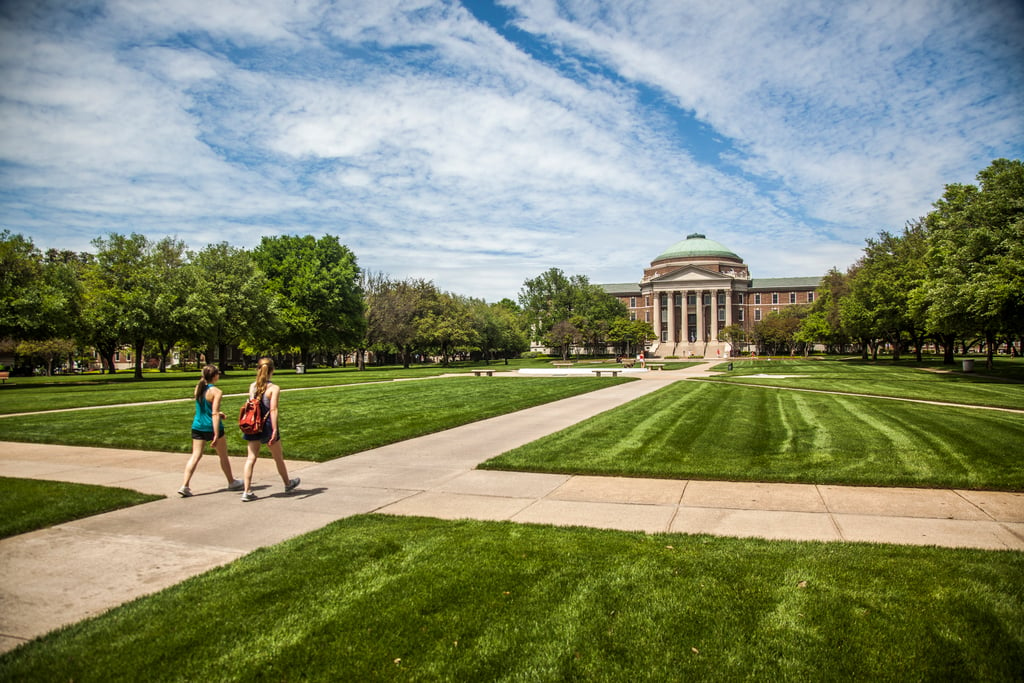 Are you contemplating a graduate degree? Are you ready for some good news?
Well, big change has come to the SMU graduate community, and it couldn't have happened at a more needed time!
The $100 million commitment from the Moody Foundation has done more than create a new school; it signals our significant investment in the current and future graduate students of SMU. But what does that really mean? And what will this change look like?
To start, we have launched the Moody School of Graduate and Advanced Studies (an evolution of the former Office of Graduate Studies). SMU is already a nationally ranked research institution, dedicated to producing excellent and impactful scholarly work. This landmark development further allows us to advance our commitment to graduate education and positions us to become a major research powerhouse.
Keep reading to learn about three specific ways our current and future graduate students will benefit from the creation of the Moody School.
A Rise in Cutting-Edge Research and Research Funding
With the creation of the Moody School, SMU is continuing to draw leading scholars to our Ph.D. programs who are conducting world-changing research. The University has enhanced support for faculty research, thus attracting high-caliber faculty into tenured and tenure-track positions at SMU, while sustaining a steady flow of renowned visiting faculty members who will bring their expertise to our community.
As a graduate student in the SMU community, you benefit through an increase in research grant funding and the creation of new research initiatives, including the Moody Research Incubator. Thanks to the creation of the Moody School, a host of new graduate student research positions are being created and receiving funding.
Pro-tip: Learn more about our programs, research opportunities, resources, and application deadlines!
An Increase in Student Funding and Competitive Graduate Fellowships
One of the main objectives of the Moody Foundation's commitment is to increase financial support for SMU's Ph.D. students. As of now, most of our admitted Ph.D. students receive full funding, which includes tuition coverage, health insurance premiums, and a competitive stipend.
Specifically, the Moody School will sustain the Moody Endowed Graduate Fellowships and Moody Endowed Ph.D. Dissertation Fellowships. These graduate fellowships will be under the dedicated direction of the inaugural Director of Student Fellowships, a new position whose sole purpose is to advocate for graduate students as they navigate their funding options.
The Moody Foundation's commitment also allows SMU to offer additional forms of support, such as new funding for professional development opportunities (like networking events) and travel grants to support graduate students presenting their research at academic conferences. This support allows SMU Ph.D. students the financial freedom to focus on their studies and thus to produce the world-changing scholarship and research of which they are capable.
To learn more about all the graduate student funding and fellowship opportunities available at SMU, please visit our website.
A Place of Our Own: Building a Stronger Professional Network and Graduate Community
The launch of the Moody School establishes a more visible and lasting presence for graduate students on campus. Notably, Moody Hall (planning is underway!) will be a new facility that serves as the headquarters for all things related to graduate studies. Our new building will include dedicated spaces for graduate students to study, socialize, meet, and attend academic, social, and professional development events.
The Moody School will organize an increased number of dedicated professional networking and development events and graduate social gatherings. It will also enhance the graduate student culture at SMU by building a global graduate population of the highest caliber and connecting them with the broader Dallas-Fort Worth community. Through this initiative, our graduate community will strengthen ties with the influential industries that have taken up residence in Dallas
---
We are very excited for what this means for the future of graduate education at SMU. We hope this encourages you to bring your creative ideas and passion for research and innovation to SMU and to become part of our growing, world-changing community.
If you would like to learn more about what the Moody School means for you (a future graduate SMU student) you can access our resource or reach out to me with your questions. You can also get in touch with the program director in your area of interest by browsing our programs page. We hope you'll join us at this pivotal moment in our school history!
Learn more about what the Moody School means for graduate students at SMU by accessing our resource.