All Posts
How the SMU Graduate Community Is Staying Connected and Socially Distant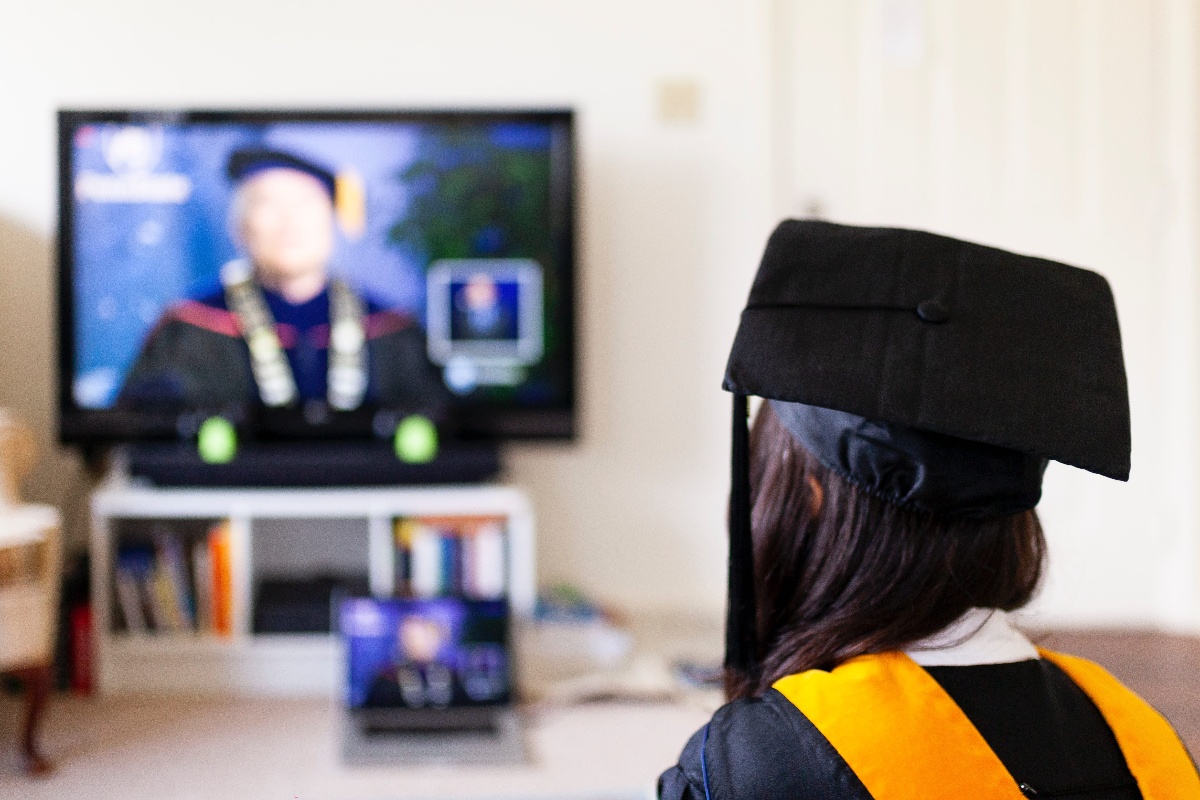 SMU spent months creating a plan to allow students to be on campus safely and continue with their academic experience. One question remained though: how would the pandemic affect the student life experience? Before the start of the fall semester, many wondered how we could maintain that quintessential campus feel if we could not gather in large groups.
Fortunately, SMU has found some creative ways to help students continue to be engaged while staying healthy.
The Moody School of Graduate and Advanced Studies was still able to host monthly social activities for the graduate student community. Continue reading below to learn how we stayed connected but socially distant when it came to graduate student life events this fall.
Keeping Traditions (But Reinventing them a Bit)
As an institution that's over 100 years old, SMU has established a few big traditions that our students and alumni look forward to each year. Although they might have looked a little different in 2020, the university did its best to provide a meaningful experience while keeping students and visitors safe on campus.
Family Weekend invited families to visit and enjoy the campus with their students. Fortunately, with a campus that has outdoor space as beautiful and spacious as we have, it's been easy to host things like movie nights and picnics outside. Similarly, Homecoming Weekend may not have involved the usual Boulevarding crowds, but students still showed their school spirit with painted perunas along the Dallas Hall Lawn and stationary parade floats. Students also participated in a homecoming pep rally (virtually, of course)!
In-Person, But At a Distance
The newly formed Moody School of Graduate and Advanced Studies also wanted to keep our graduate community active and give back to our students who have been working harder than ever. While it required some modifications, we found that our events were just as enjoyable.
For example, instead of our typical donut and coffee hour on the Dallas Hall Lawn to kick off the beginning of the semester, we prepackaged donut holes (from our local Mustang Donuts — a must-try) for students to pick up at their convenience in the Graduate Student Lounge.
To build community, we tried to come up with a family-friendly fall activity that took advantage of the great space we have on the Dallas Hall Lawn. Our Pumpkin Painting Event in October was a huge success! Students wore masks, hand sanitizer was in abundance, and they were able to socialize in a safe, outdoor setting while painting their own mini pumpkins.
Connecting Virtually (More than Just Zoom Meetings!)
As a graduate community, we know that not all students are comfortable coming to campus during this time. We strive to be inclusive of all students, especially those who want to stay engaged but feel more comfortable participating virtually. To combat Zoom fatigue, we've tried to think outside the box with what we can provide. Here are a few examples of the events we've hosted.
In November, students were invited to submit their photos for a contest, and the graduate student community voted on the best pictures in different categories: nature, people, architecture, and special effects. It was an excellent way to connect students and show off some exceptional talent. Contest winners even received Amazon gift cards!
Those who needed a break from the lab or library had the opportunity to participate in some of our virtually hosted activities. Trivia Night hosted by Geeks Who Drink in September was well attended and was a great environment for students to meet new people and flex their brains. We also hosted a Virtual Escape Room at the end of the semester for grad students who needed to relieve some stress after a busy and unusual fall term.
We're Here, We're Helping, and We're Thinking Outside the Box
We recognize that student life is an important component of the graduate student experience. While this may not be a typical year, the Moody Graduate School will continue to host events and activities in an effort to bring students together and provide a sense of community during this challenging time.
If you have any ideas for events or resources you would like to see provided by the Moody School, please do not hesitate to reach out to us. You can also learn more about the assistance SMU and the City of Dallas are providing to students by reading this article. Keep your head up and stay well — you can do this! We're rooting for you.
The new Moody School of Graduate and Advanced Studies is more committed than ever to helping grad students thrive. Learn how by accessing our resource!