All Posts
Fostering Interdisciplinary Conversations between Graduate Students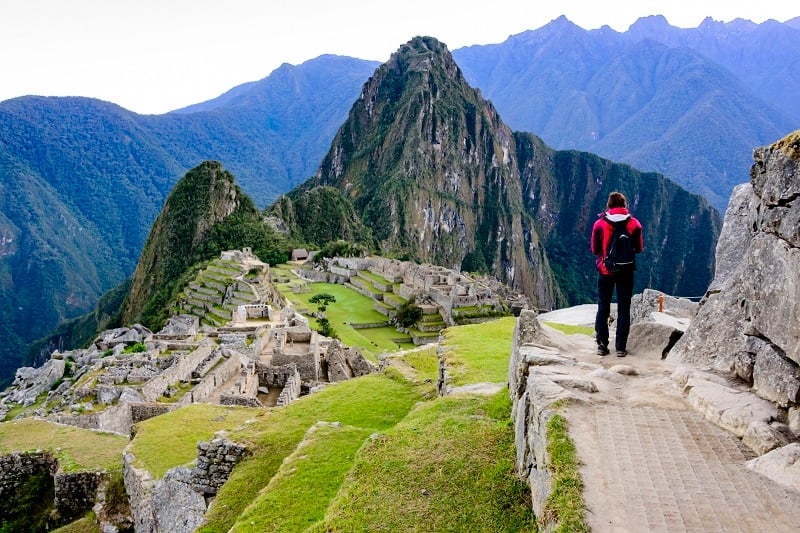 Some graduate student stereotypes ring true in reality.
Have you ever thought about graduate students as people who sit around talking about big ideas with each other for hours? Maybe these conversations bear fruit and change the course of their research or their field, but most of this conversation may seem impractical to the rest of the world.
We think these conversations are the lifeblood of a great graduate environment. Here's a concrete example of interdisciplinary dialogue that took place at SMU that shifted the way that our graduate students approach concepts of decolonization in their academic work.
Exploring concepts of decolonization across academic departments
Asiel Sepúlveda, a Ph.D. Fellow in Art History, and Ángel J. Gallardo, a Religious Studies graduate, contributed the below reflection to our blog.
One of the great rewards of graduate school is meeting like-minded individuals with whom one shares intellectual curiosities. These newfound relationships not only make graduate life enjoyable but also enrich one's thinking and research work.
At SMU, we have been fortunate to find a multidisciplinary community of students and professors with whom to exchange ideas in and outside of the classroom. During the spring of 2018, we had an opportunity to bring that community together through the Dedman Interdisciplinary Research Cluster titled "On Decolonial Options and the Writing of Latin American History."
The cluster brought together students and faculty from Religious Studies, Art History, Art, and World Languages. The conversation centered on the writing of Latin American history in the U.S academy and the ways in which we should think about the decolonial question in our future research and teaching pedagogies.
Delving deeper into the idea of decolonization
The decolonial question assumes that the systems of the colonial order (coloniality) that preceded our time are still at play in our present-day lives, in our politics, and in the ways we write our histories. The decolonial approach also embraces subaltern, or previously suppressed forms of knowledge, and seeks to revive the ways of thinking (epistemologies) that were lost with the imposition of European culture in the Americas and elsewhere around the world.
During the cluster meetings, we discussed numerous texts dealing with decolonial theory from various disciplinary vantage points. The discussions not only fostered a multiplicity of perspectives, but also allowed each participant to articulate a self-disciplinary critique, meaning that we became aware of the biases that our own training had installed within our thinking.
The benefits of collaborative research across our disciplines
In order to remedy this, we compiled pedagogical resources and reading materials that were more inclusive and that allowed us to establish a conversation with scholars outside our discipline and the North American Academy at large. This guide will help us further overcome disciplinary and regional biases that are themselves intertwined with coloniality and provide a road map to include decolonial thinking within our teaching practices.
The research cluster culminated on April 27, 2018 with a public lecture from Dr. Fabiola López-Durán, Assistant Professor of Art History at Rice University. We invited professor López-Durán to present on her recent publication, Eugenics in the Garden: Transatlantic Architecture and the Crafting of Modernity (2018). The study reveals how eugenics, fueled by a fear of social regeneration in France, spread from the realms of medical science to architecture and urban planning, becoming a critical instrument in the crafting of modernity in the new Latin world.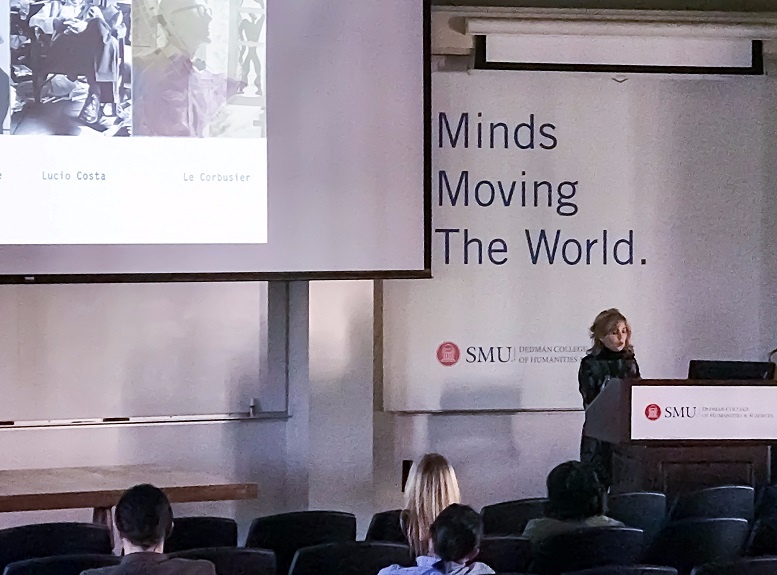 Dr. López-Durán's lecture provided an example of how the decolonial framework can be employed in the writing of Latin American history. The book showed us the practical applications of decolonial thinking as an integral part of scholarship. In addition, Dr. López-Durán's visit also provoked further discussion with members of the larger SMU scholarly community who attended her lecture.
Continuing collaborative clusters at SMU
We are incredibly thankful to the Dedman Interdisciplinary Institute, the Office of Graduate Studies, the Center for the Study of Latino/a Christianity and Religions at Perkins School of Theology, the William P. Clements Department of History and the Peggy W. and Herbet L. Dupont Lecture in Hispanic Studies, for sponsoring our cluster's initiatives and for supporting our efforts to make SMU an intellectual lab for decolonial studies.
Have you considered applying to a Ph.D. program? Do you have an academic interest that you just can't shake? Explore our full guide for insider info about what it takes to be successful in a Ph.D. environment.