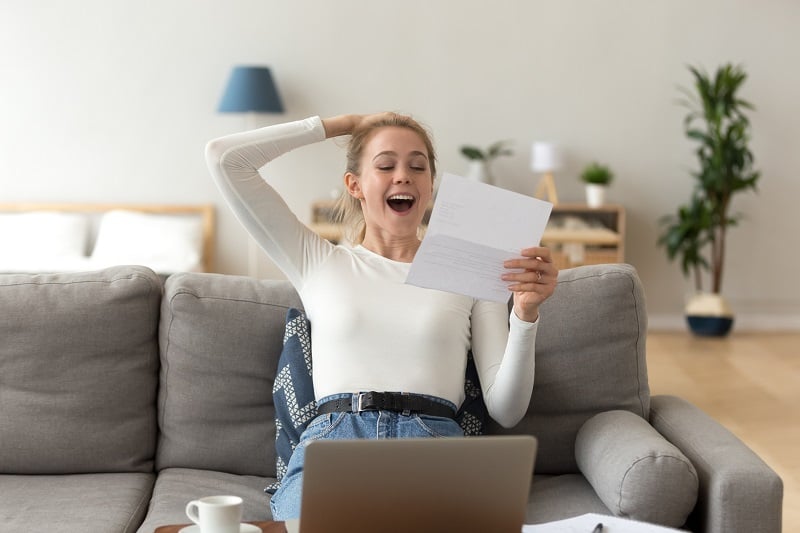 You've been patiently waiting for your decision letters to roll in. Now you have the results, and you couldn't be happier — you've been admitted to multiple schools! But with so many great options, how do you know which one to choose?
If you need some help narrowing down your choices, read below for some tips on how to compare your offers of admission and ultimately choose your Ph.D. program.
Knowing the Deadlines
Fall admission decision letters are generally issued in the early Spring so students have time to evaluate their offers. Many schools abide by the April 15th Resolution, which states that students are under no obligation to respond to offers of financial support before this date. Although the agreement primarily applies to offers that include funding, such as fellowships, scholarships, or assistantships, some institutions may extend this deadline to all types of decisions.
If your program did not offer you funding, then they may request an earlier response deadline from you. If you find yourself in a situation where you're asked to respond before April 15 but you haven't heard from your other schools, just reach out to your department contact and explain your situation. There's no guarantee that they'll allow you an extension, but it shows that you are strongly interested in their offer.
Likewise, do not use one school's response deadline to pressure another department to issue you a decision before they are ready. Highly competitive programs receive hundreds of applications and may have a more involved process that takes longer to complete. If you are concerned about the timing of your decision, you are welcome to reach out to the Graduate Admissions Office to politely inquire about an approximate timeline for when decisions may be released.
Understanding Your Funding Offers
If you do receive an offer with funding, assess what the full package looks like. In addition to the strengths of the program, consider the cost of living in the area where you would be going to school as well as other expenses you might have to cover during your studies. What seems like a small stipend may end up being the better offer because of other benefits, while a larger stipend might not be enough if you still have to pay a high amount of tuition and fees. You'll also want to look into what future funding opportunities might be available as you mature through the program.
Some students wonder if they should disclose the offers they've received from other institutions to help them possibly negotiate a better deal with their top choice school. The decision is up to you. Sharing that information might encourage a department to increase your award, but some programs may not be in a position to financially compete with your other offers. It doesn't hurt to ask for more support, but remember to be respectful when asking about additional funding and don't take it personally if they cannot provide you more assistance.
Comparing Lifestyle Compatibility
You might have a good idea of what the program and faculty are like, but what about the city you'll be living in? Do you know if there's accessible public transportation or if you'll need a car? Do you have the right clothing for the climate? Is there an airport nearby so you can travel home on the breaks? This place could potentially be your home for the next several years. If you're not from the area, you might want to do your research to discover what you need to prepare before you move there.
The best way to get a sense of what it's like to be a student is to ask one. If the department offers a chance to visit campus, take advantage of it if you haven't been before. You can talk to current students to learn what the graduate student community is like. They are your best source of advice on accessible housing, where to hang out and shop, and how to get around town. Also, you can explore the surrounding area to see if there are amenities that meet your lifestyle needs. If you can't make it to campus, don't hesitate to reach out to your department or the Graduate Admissions Office with your questions, or see if your institution has a student life website with links to local resources.
Selecting Your School
For those programs whose offers you are declining, pay them a courtesy by submitting your decision in the format that they've requested, whether it's logging into an application portal or returning a contract by email. This gives the most accurate information to the department and lets them know they can open up your spot to another deserving student.
When you're ready to accept the offer that best meets your needs, follow the department's instructions and reply by the deadline to ensure that your spot is secure. Then celebrate — because you're officially a Ph.D. student!
Still in the application process? Check out "The International Applicant's Guide to a Ph.D." for help navigating your Ph.D. program applications.