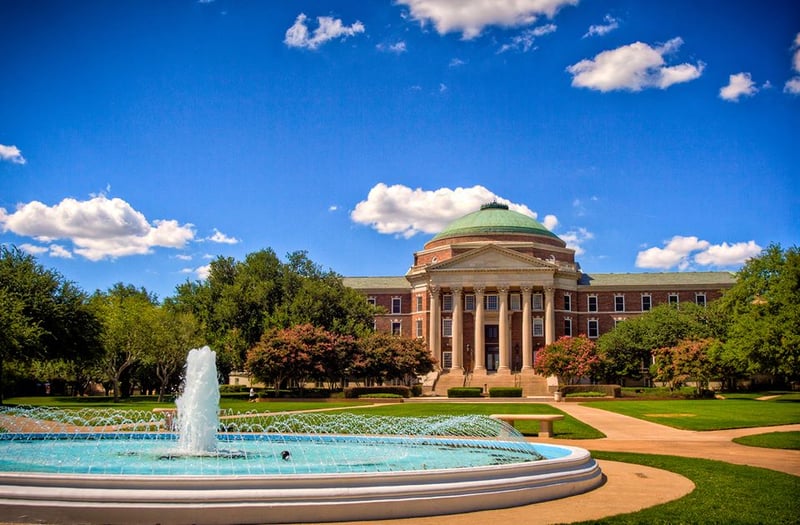 Whether you are a seasoned applicant who has already applied to several graduate programs, or you are a first-timer who has just begun applying to graduate school, one of the most common challenges to getting started is finding all the necessary information on an institution's website.
This is the reason why the Office of Research and Graduate Studies at SMU created the new A Guide to Graduate Admissions at Southern Methodist University . In it, you will find a complete overview of the admissions requirements and processes for Master's and Doctoral programs here at SMU.
A Look Inside the Guide
If you are considering applying to SMU, we invite you to explore our complete guide to the graduate admissions process. Not only will this guide give you a good understanding of what it takes to apply to a graduate program at SMU, it will also walk you through the process, answering your questions along the way.
With this resource, you will have the opportunity to:
Understand both the general and international requirements for application
See the additional requirements for each of SMU's four colleges and schools, and four professional graduate programs
Learn how to navigate the online application portal
Note important deadlines for each individual college and school
Explore the answers to our most frequently asked questions
Find quick links for everything from our online application, to our complete list of graduate programs, to information about graduate student funding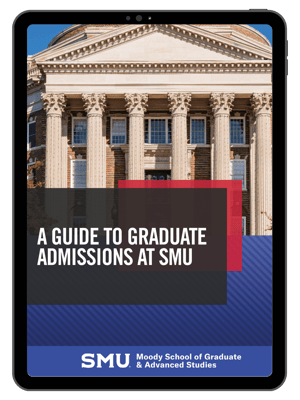 We hope this guide will answer all of your questions about applying for a graduate degree at Southern Methodist University. If you would like more information, we invite you to subscribe to our graduate blog, Advancing the Field, for articles and resources specifically for aspiring graduate students.
You can also request more information from your specific program of interest or email our Director of Graduate Recruitment directly with your questions. We hope this resource helps you along your graduate school journey. Best of luck with your next academic venture!
To get started on your admissions journey, explore our digital resource: A Guide to Graduate Admissions at Southern Methodist University.