All Posts
Life After My PhD: An Interview with Electrical Engineering PhD Graduate Yingsi Liang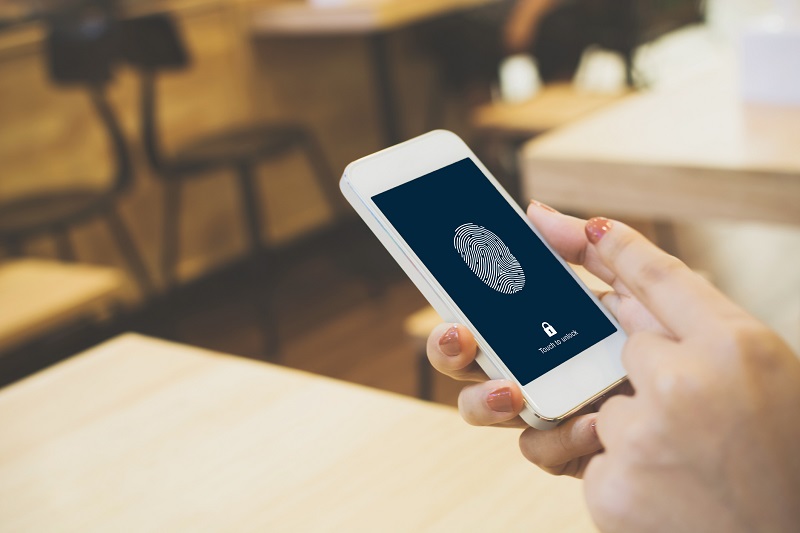 Have you ever wondered — what happens after I graduate with my Ph.D.?
At SMU, we are not only interested in helping you prepare to enter and succeed in a Ph.D. program, but we are also invested in helping you thrive after you earn your degree. We spoke with Yingsi Liang, who graduated from SMU in 2015 with her Ph.D. in Electrical Engineering, about her journey to her Ph.D. degree and how her graduate degree and experience prepared her for her career as a Senior Algorithm Engineer with Goodix Technology Inc. Read on to hear what Yingsi had to say!
Tell us a little about yourself.
My name is Yingsi Liang and I am from Guangzhou, China. I earned my undergraduate degree from South China Normal University, where I majored in Electrical Engineering with a specialization in Communications. I chose this major because I was good at math and electrical engineering classes in high school, and I found it interesting to work on circuits.
Why did you choose the Electrical Engineering Ph.D. program at SMU?
At first, I went to SMU only for my master's degree and I planned to work after graduating. However, I attended a co-op program after the first year of my master's program and I met my industrial advisor Oren Eliezer from Xtendwave, who had recently got his Ph.D. degree after a 30-year career in the electrical engineering industry. He told me how a Ph.D. degree would change my future career and my life in a good and dramatic way, and shared his personal experience.
I worked with him at Xtendwave for a semester and he became a good friend and mentor for me. I started thinking about getting a Ph.D. in Engineering. I considered pursuing my Ph.D. degree at UTD, but after considering the class size and lecturing quality at UTD (they have more students in a class so the class discussion and interaction are limited) as well as my good connection with my academic advisor here at SMU, I decided to stay at SMU for my Ph.D.
What job or research did you choose after you completed your Ph.D.?
After I graduated from my Ph.D. program in 2015, I moved to Taiwan with my husband. Since the integrated circuit (IC) related business dominates the electrical engineering industry in Taiwan, I found a job as an Algorithm Engineer in an IC design company, called Goodix. It is a company dedicated to touch and fingerprint ICs.
What aspect of the program best prepared you for your career?
I think the co-op program really helped me a lot. I got to work on a consumer product and learned to apply what I studied in school to real-world problems. I realized what was taught in class actually mattered and is helpful for my future career. The co-op helped me improve the way that I study and research so that it would be more industry oriented. It also looked great on my resume, offering me job experience despite being a fresh Ph.D. graduate.
Why do you think Electrical Engineering is an important and valuable field to study?
The advance of living standards always involves technology, and the advance of technology always involves electrical and computer engineering. Hence, studying these fields can improve human life, which is for the greater good. Regarding my own benefits, majoring in electrical engineering gave me good job skills and made me valuable in the job market.
Is there anything else you'd like to add?
Being in a Ph.D. program is a long and sometimes frustrating journey. I saw many students who joined us and left to go work along the way because only students with strong will and great determination can stick through it.
I spent most of my Ph.D. years trying to find research topics because unlike a master's program, the Ph.D. program is full of unknowns. Determining if a topic was good enough for my research was challenging. It can't be too difficult (if there are very few prior studies and your research comes to a dead end after spending years on it) or too easy (something that is previously well-studied with tons of prior research, where it is difficult to think of an unexplored aspect).
The beginning of a Ph.D. program, when you are deciding on your research focus, is most difficult and may take most of the time — but it will get better! With patience, hard work, and strong faith you will get through those years. It is definitely worth it because a Ph.D. not only upgrades your resume but also shapes your mind and habits of lifelong study.
Want to enhance your career with a Ph.D. in this field? Explore our digital resource — The Degree that is Propelling Society Forward: A Complete Guide to Earning Your Ph.D. in Electrical and Computer Engineering.