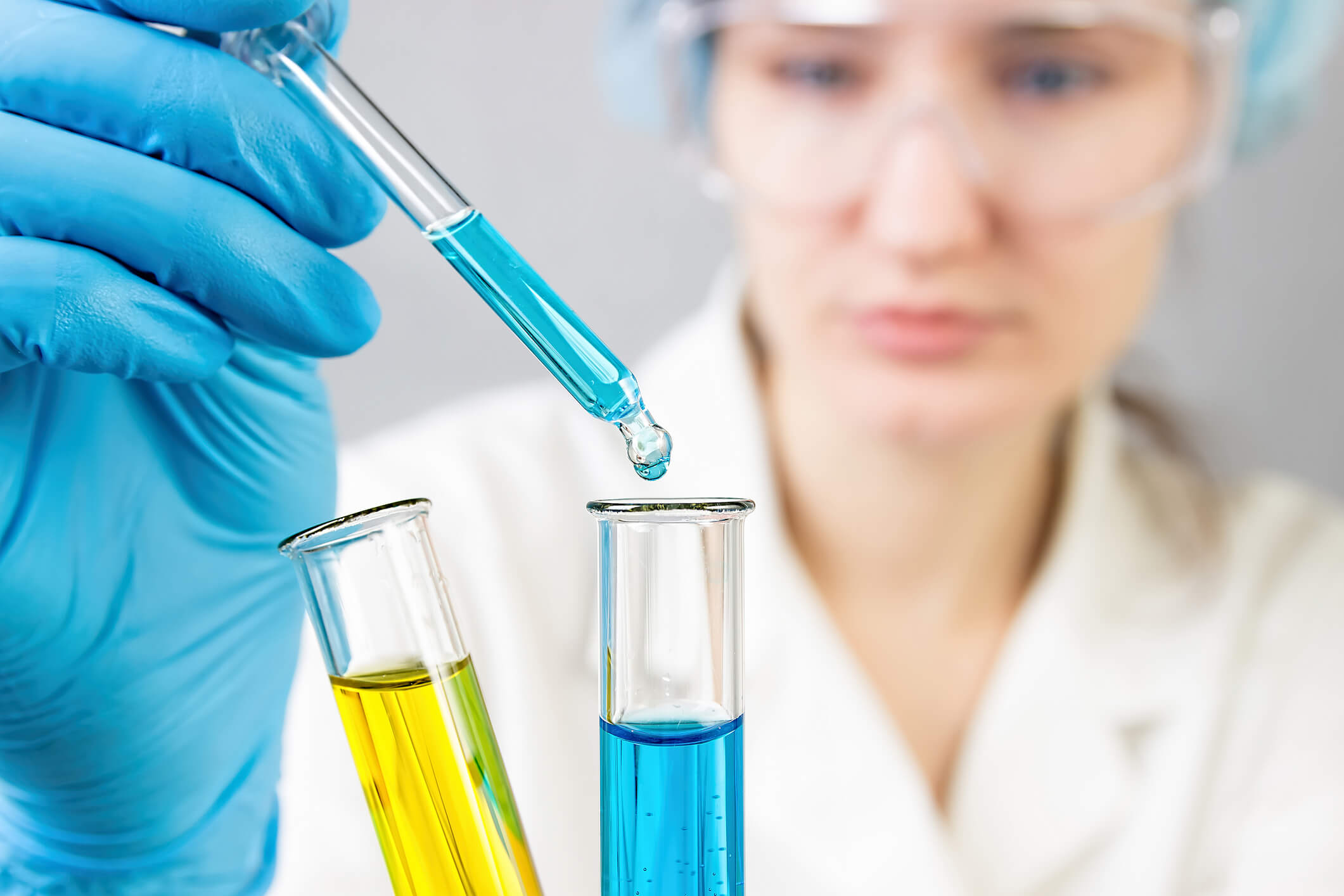 If you're going to enter a Ph.D. program, it should definitely be in an area you are passionate about so your interest and drive can carry you through the inevitable challenging seasons.
For fourth-year Ph.D. candidate, Rachel Trammell, her love of baking and fascination with the chemistry involved is one of the things that inspires her to keep learning in the lab. We sat down with Rachel and asked her about why she is interested in her field, what led her to SMU, and what advice she'd give to future Ph.D. students.
Read on to hear what she had to say!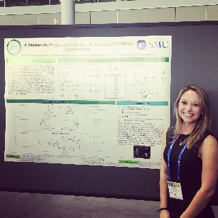 What is your background and why did you choose to study in this field?
I have a degree in chemistry and a minor in english. I chose chemistry because of my favorite hobby, baking, and my fascination of the chemistry behind it. I chose to minor in english because of my love for writing and editing. Although they seem very different, these two degrees go hand in hand. In chemistry you have to write a lot (i.e., research articles, chemical reviews, supporting information) and having a writing background helps with developing and conveying these stories in an effective manner.
During my undergraduate program, I knew that I wanted to pursue a Ph.D. and I wanted to go to school close to home. Here at SMU, I challenge myself in breaking down reactions and understanding the reactivity of copper-oxygen chemistry. I also get to fulfill my love for writing through research articles, chemical reviews, and working as a graduate student writing consultant in SMU's Graduate Writing Center.
What did SMU offer you and why were interested in studying here?
I wanted to come to SMU because of the research Dr. Isaac Garcia-Bosch was conducting. When I was exploring my options for graduate school, I came across his inorganic chemistry research laboratory and I was intrigued about his work with copper chemistry.
Aside from the research, SMU has a small department which meant that I could learn all the techniques directly from my principle investigator (PI) and not from a hierarchy of graduate students. This is important to me. If I had chosen a bigger school, I might've gotten lost within the horde of graduate students and not have been as successful as I am now.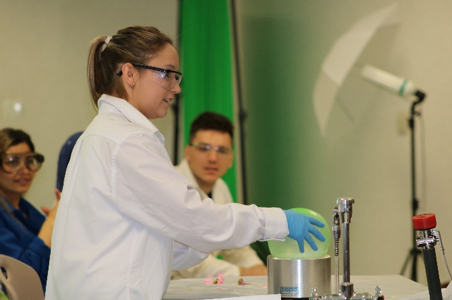 What has been your favorite grad school experience so far?
I don't have just one favorite experience, I have so many!
I really love the volunteer work I coordinate within my research. I am able to be involved in several different opportunities such as judging science fairs, mentoring different students (from high school-aged to new graduate school students), and developing demonstrations for elementary school children. The feeling of teaching everyday chemistry is such a fun concept and watching the students have "Ah Ha!" moments is truly fulfilling.
Another experience I enjoy is gathering all the department graduate students together for fun events! We've had bowling nights, pot-lucks, and a field trip to watch glass blowing. Being a chemist can sometimes feel isolating when you spend many hours in a laboratory. Bringing everyone together is so much fun and a great break!
What do you enjoy about living in Dallas?
Concerts! I love that Dallas is hub for entertainment. I can see wide variety of bands throughout the year. I also love how I can easily find and choose new and different restaurants all the time.
What is something you wish someone would have mentioned to you before you applied to a Ph.D. program?
You hear all about the success stories within graduate school, you see all the publications, but never the failures. Being an experimental chemist, your reactions will fail. It's harsh, but it's true.
Not every experiment you set up will turn out how you predict, and that's okay. Let today be about the experiments that failed and let tomorrow be focused on growth. At the end of the day think about how you can make the next day's experiments better and then prepare to tackle them.
This was something I struggled with when I started out. Everyone wants to be successful in the beginning and the stress can build and become more intense when the experiments fail. However, you really learn through failures. If you always succeed, there's not a lot of room for growth. So, when those experiments don't work, that's when you grab other students in the department to get dinner and forget about your worries.
What advice do you have for those who are starting their Ph.D. journey?
It's okay if you don't know something. Don't try to fake knowledge. The whole point of being a graduate student and performing research is that we are researching to understand, and sometimes it's difficult. So don't be afraid to ask lots of questions. Ask questions of everyone - your PI, other PI's, other graduate students in and out of your field because that's how you become an expert and that's how you grow. Your work is not solely about producing a thesis at the end of your journey; it's about learning how to become a better problem solver.
Also, plan your goals. It's really easy to get bogged down by the amount of work you will be tackling. It's important that you make your PI aware of your goals. When I came into the program at SMU, I had a talk about what I wanted out of this program and how I could shape my time here: I wanted to publish once a year. So far that goal has been obtainable and since then I have periodic meetings with my advisor to make sure that I am maintaining my goal. It really helps to keep me focus and a lot of students don't do this. Being the writing consultant has also helped in maintaining my goal. Through helping other students at SMU, this side job has helped tremendously in improving my writing abilities for publications where before, I had really struggled.
Is there anything else you'd like to share about your SMU or general grad school experience?
If you can go to a conference, go! SMU has plenty of funding opportunities to help the cost of attending these events. I try to attend a conference at least once a year because it's where you can network and potentially find employment after graduate school, but it also helps you practice talking about your research in a new environment. Which is key because it's not just about retaining and understanding your own research but also in communicating your research effectively.
If you're interested in beginning an advanced degree program, we invite you to check out SMU's Guide to Graduate Admissions to learn more!