All Posts
Get to Know the City of Dallas from the Comfort of Your Home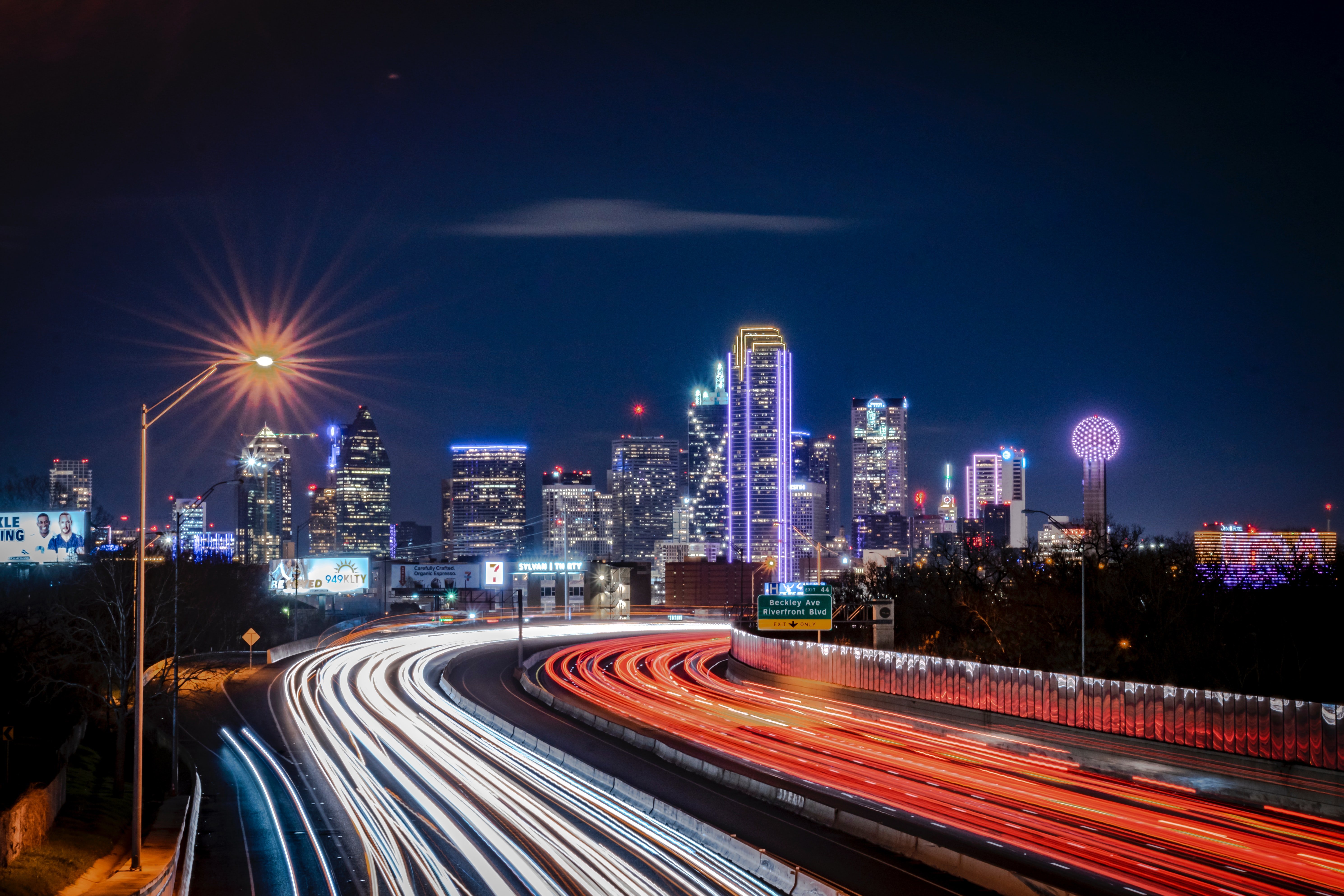 With the world seemingly at a standstill while we weather the storm of COVID-19, it can be an interesting and complicated time to consider graduate school. But, by creatively leaning into social distancing and making the most of our time from home this can prove to be an excellent opportunity for grad school research and discernment.
With much of regular life at a pause, take this opportunity to really dive into your grad school search, make headway on your application, and connect with prospective programs and professors through email, video calls, or over the phone. By responsibly choosing to stay at home, you've got the perfect opportunity to make some focused progress on your future.
In light of this, the Office of Research and Graduate Studies at SMU is excited to offer you a new resource to aid in your graduate school search and decision. Because (at the moment) you can't come to the city of Dallas and experience it for yourself, we're bringing Dallas to you with — the Graduate Student's Guide to Living in Dallas.
What's in the guide?
Through this guide you'll have the opportunity to virtually experience the city of Dallas and make plans for your time in graduate school. In it you'll find:
5 reasons to attend graduate school in Dallas
How Dallas compares to other major cities in terms of jobs, salary, and a place to live
A comprehensive list of things to do including: sports, food, leisure activities, entertainment, and art
Housing and travel information
And so much more!
This resource is perfect to download and keep on hand as a reference point as you consider attending SMU, during your time in graduate school, and beyond.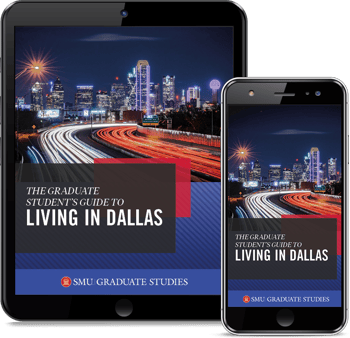 If you have any questions about the guide or your graduate program of interest, we encourage you reach out to our office and request more information today.
Along with our guide to living in Dallas, you can supplement your graduate school research with our Guide to Graduate Admissions and our guide to Choosing, Applying for, and Thriving in a Ph.D. Program. all of which and more can be found in our online resource library.
We wish you the best of luck in your graduate school journey and hope to see you in Dallas one day soon.
Get to know the city of Dallas and discover the best places to live, study, eat, socialize, and more as a current or future graduate student. Explore the guide today!