All Posts
7 Reasons SMU's Civil and Environmental Engineering Program is the Best in Dallas, TX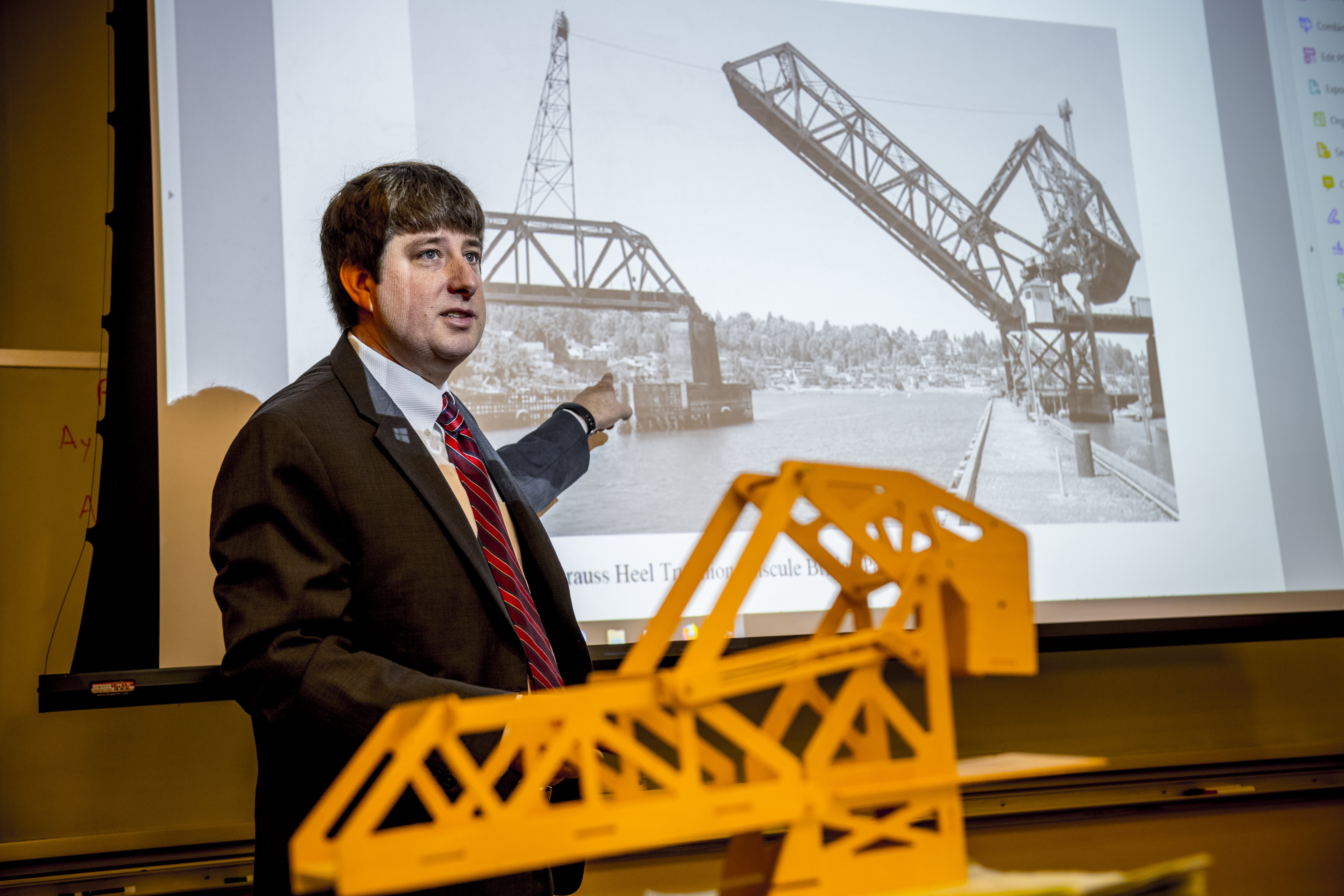 The Dallas metropolitan area is one of the fastest-growing in the United States. With its booming community and increased population density comes new challenges. With this in mind, there are more than a few opportunities for civil and environmental engineers to make their mark in Dallas.
Dallas is an ideal location to pursue a graduate engineering degree because it provides a myriad of opportunities for engaging in real-world civil and environmental engineering challenges. Between opportunities to alleviate traffic congestion, address aging infrastructure, remedy sub-standard public transit systems, or combat urban heat, flash flooding, air pollution, periodic droughts, and growing poverty — there is no shortage of chances to get out of the classroom and into the field.
However, with such a high demand for civil and environmental engineering jobs, you may be looking at several different colleges and universities and wondering which program is the best.
With a rich liberal arts tradition, cutting-edge research facilities, and renowned faculty members, Southern Methodist University stands out as one of Texas' leading universities. Whether you are in the classroom or participating through one of our many flexible learning options, here are some of the many reasons SMU is the best place to pursue a graduate degree in civil and environmental engineering.
What sets SMU apart?
Southern Methodist University is nestled in the heart of downtown Dallas, but our central location isn't all we have to offer. The Lyle School of Engineering offers a Civil and Environmental Engineering graduate program that is driving change in the field of engineering. In addition to providing a high-quality traditional engineering education, the Lyle School emphasizes the study of technology, leadership, engineering management, and entrepreneurship while giving exposure to the new areas of information engineering and knowledge engineering.
The civil and environmental engineering department is committed to excellence through the integration of research, education, and experiential learning. Our program prepares graduates to be highly valued engineers with the appropriate interdisciplinary knowledge to assume important management and leadership positions and to become technical entrepreneurs in a globally competitive world.
Let's explore some of the specific ways SMU stands out among other civil and environmental engineering programs.
The best civil and environmental engineering program in Dallas, TX:
At SMU, we value the advancement of learning and discovery through service to humanity. Our program attracts individuals from all over the world and offers a distinctive experience for engineering students. Here are seven unique reasons our civil and environmental program stands out as the best in Dallas:
1 . Innovative Research Opportunities
Our faculty are active in many diverse areas of research, including transportation and planning, structural analysis and design, earthquake engineering, pollution prevention, wastewater treatment, and more. They have ongoing collaborations with government agencies, non-profit organizations, and private companies to address current engineering challenges and gain knowledge that benefits other cities around the world.
Students enrolled in our programs have numerous opportunities to actively contribute to these projects, work in our cutting-edge laboratories, and build their research experience.
2. Diversity and Inclusivity
Our program attracts students from all over the world, making it a diverse and inviting place to learn and grow as an engineering professional. Our interdisciplinary, service-oriented approach likely also contributes to the high numbers of women enrolled in our program. Currently, 25 percent of our faculty are women, 51 percent of our graduate students are women, and 53 percent of our undergraduate students are women.
3. Fully Online and Hybrid Civil and Environmental Engineering Master's Programs
Our graduate programs in civil engineering, environmental engineering, and sustainability and development are available 100 percent online or in a customizable hybrid format — making them a great option for busy professionals and students around the world. The online courses allow students to work around their current obligations to earn their degree and build their future. A large portion of our global graduate student body has chosen our program for the networking opportunities that the hybrid format provides.
With the hybrid format, students determine the amount of time they spend online and on-campus, customizing their method of course attendance to fit their needs
4. Interdisciplinary Foundation
As an engineering program within a liberal arts university, our students gain a broad base of knowledge and skills that prepare them for any career. The interdisciplinary nature of a liberal arts degree emphasizes strong and transferable intellectual and practical skills, such as critical thinking, communication, and the ability to apply knowledge and skills in real-world settings.
5. Low Student-to-Faculty Ratio
The small size of our program facilitates frequent interdisciplinary collaboration, which enables students to foster close and lasting relationships with faculty. Our average class size is 12 students, which permits individualized attention and support throughout coursework and research. Faculty members are fully committed to excellence in teaching, research, and service to the engineering profession and strive to pass along that passion to each of their students.
6. Dedication to Service
The department has a close collaboration with the Hunt Institute for Engineering and Humanity to assist in their work to counter the effects of local and global poverty through regenerative development. Students in our Master of Arts in Sustainability and Development degree often work closely with the Hunt Institute to complete their capstone projects. Additionally, our active Engineers Without Borders chapter and Rwanda study abroad program also provide students with research and leadership opportunities to bring engineering innovation to developing countries.
7. Leadership Development
Our program places a strong emphasis on the integration of leadership into our degree curriculum. All civil and environmental engineering students are required to take two leadership courses along with their regular coursework. Additionally, all students benefit from a leadership assessment conducted by the Hart Center for Engineering Leadership during orientation and from ongoing leadership development, mentoring, and internship opportunities coordinated by the Hart Center throughout their time at SMU.
Start Your Engineering Journey — Join the Community at SMU!
The civil and environmental engineering program at Southern Methodist University is a strategic choice for those interested in pursuing a career in the field. With close ties to the Dallas community, students have easy access to hands-on research and experiential learning opportunities, as well as new opportunities for innovation as the city rapidly expands.
At SMU, we're committed to your personal and professional success and are eager to help you on your journey to becoming a leader in the field of engineering. To learn more about our graduate degrees, we invite you to explore our Guide to Graduate Degrees in Civil and Environmental Engineering or request more information and we will be in touch soon.
What can you really make as a civil engineer? What makes a career in environmental engineering relevant? Download — A Guide to Graduate Degrees in Civil and Environmental Engineering — to find out!