All Posts
Why I Chose a Ph.D. In Civil Engineering: An International Student's Story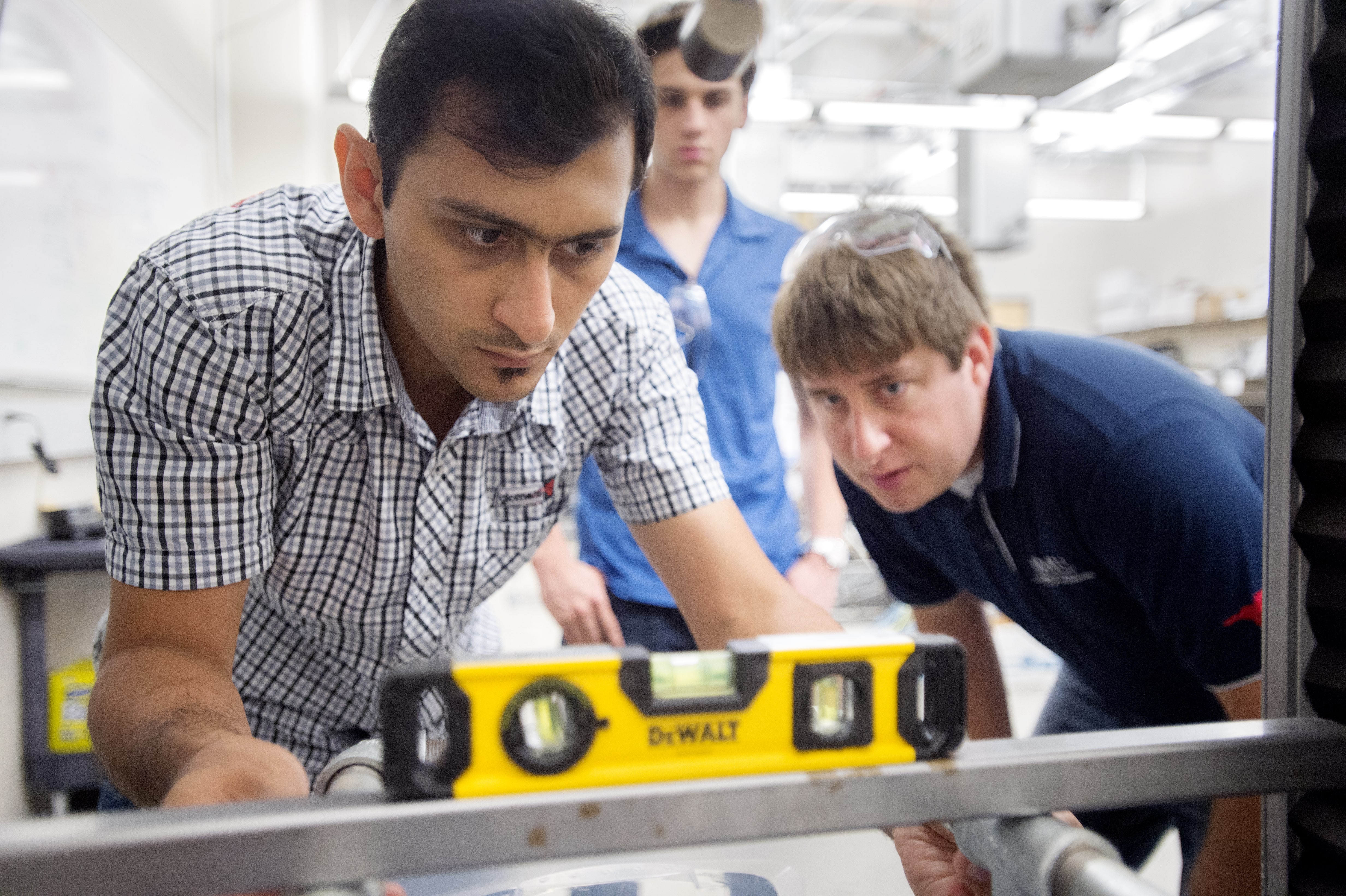 Now, more than ever before, our society has placed increasing demands on the systems and structures that connect us. As technology advances, civil and environmental engineers use their expertise to help protect human health, preserve nature's ecosystems, and improve the overall quality of human life. By designing, building, and maintaining systems of infrastructure, their work brings us together and allows societies to thrive. Their knowledge and experience help us adapt to change and improve structures to build a more safe and healthy world.
Reza Moghimi is an international Ph.D. student from Iran studying in SMU's Civil and Environmental Engineering program. He is passionate about his program and shared with us some of his most significant accomplishments, how SMU's program has impacted him, and the motivation behind why he chose to study civil and environmental engineering. Read on to hear Reza's story.
Tell me a little about yourself.
My name is Gholamreza "Reza" Moghimi, and I am an international Ph.D. student from Iran. In high school, I had a strong interest in mathematics and physics, so I decided to pursue an advanced education in civil engineering. After completing my undergraduate degree, I gained some research experience through a civil engineering master's program. The natural next step in my career progression was to begin my Ph.D. program.
Why did you choose the Civil Engineering Ph.D. program at SMU?
Southern Methodist University is one of the best schools in Texas. Since it is located in Dallas, graduate students have the opportunity to interact with prominent and influential companies. Studying at SMU also gives students opportunities to meet world leaders and significant figures.
What resources do you feel set SMU apart from other Civil Engineering Ph.D. programs?
SMU provides students with a safe, creative, and diverse educational environment in which to study. We have opportunities to interact with students from different backgrounds, learn from each other, and use those experiences in our research.
Tell me about some of the research you've done during your years of study.
I've had opportunities to work on a variety of subjects over my years of study, for example, structural health monitoring, seismic protection, seismic control, and structural dynamics.
I am most proud of my research on the use of inerters (which is an alternative response modification strategy for seismic control). I studied how they can be used together with hysteretic devices and compared the results with traditional response modification strategies.
Tell us about one professor who has impacted you during your Ph.D. program.
I could not have achieved any of my academic goals without the wisdom of my advisor, Professor Nicos Makris, who introduced me to real research when I started my doctorate. His support, patience, wisdom, and friendship have made the challenging journey of graduate school a very special and enjoyable one for me. I will always be thankful for his trust in me to explore various opportunities, and for all I've learned from him, both personally and professionally.
What are your career dreams or plans?
I would like to work as a faculty member in academia and SMU has given me opportunities to understand the challenges and gain the needed skills to achieve my goal.
How can prospective civil engineering Ph.D. students best prepare to thrive in their doctoral program?
Ph.D. students should be dedicated and determined about their goals. They should be organized and manage their time well to gain their desired skills. Undergraduate students should also try to interact with Ph.D. students to gain experience and perspective and to prepare for their graduate studies.
Earn your graduate degree in civil and environmental engineering at SMU!
At SMU, we offer advanced degrees in civil and environmental engineering that can be taken 100 percent online or in a hybrid model that combines in-person and online learning. This one-of-a-kind model makes them accessible and flexible to accommodate the needs of working professionals and every student's learning preferences. Our programs bring together a diverse mix of talented students by offering personalized support, hands-on experiences, and innovative research designed to improve lives and make a difference in the world through engineering.
If you're interested in learning more about our programs, we invite you to explore our website or request more information.
Looking for a professor performing research in your field? Download — A Guide to Graduate Degrees in Civil and Environmental Engineering, to find your Ph.D. research match!