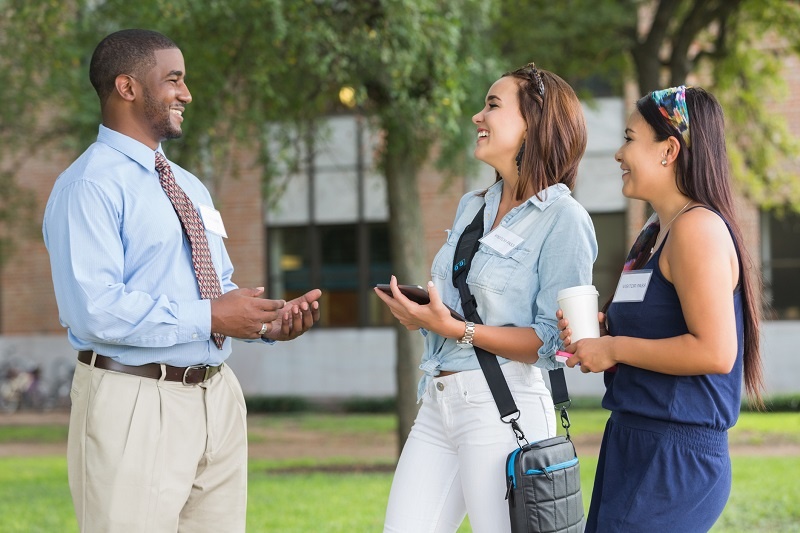 Welcome to grad school — now get to work! It can feel like being thrown into the deep end when you start a new graduate program, especially if you are new to the university, city, or state where your program is located.
Most universities will provide a central graduate orientation that will attempt to ease this transition, and help you get to know the big-picture resources and elements of your new home. This orientation might be a morning or a week, depending on where you are.
There are a few things that any good orientation should communicate to you:
What are the rules?
All universities should have a set of policies governing their programs and students. At Southern Methodist University, we have the graduate catalog. This document serves as the contract between the university and the student and tells you what rules you have to follow as well as what rules the university has to follow. It is vitally important to familiarize yourself with this document because you can't always rely on your mentor or your department to tell you about deadlines and requirements.
You are a budding professional, so you have to be the keeper of your career. Finding and understanding the rules that outline what your progress should look like is an important step to ensuring your success. In addition to university rules, programs will often have their own handbooks that expand upon the requirements imposed by the university. These requirements will often be shared in a departmental orientation, or at least distributed via email.
Who should I know?
You will encounter questions or roadblocks during your graduate program, guaranteed. The question is, who can provide the answers you need or offer the necessary support to overcome a challenge? Your advisor and department administrators will be some of your most valuable resources, but some issues are beyond their scope.
A good orientation program will help you find the human resources at a university who can help you over the course of your career. This might be contacts in the Registrar's Office, the Title IX Office, or even the Graduate Studies office. Knowing who to call or email will save you a lot of time and stress over the years.
What does the university do for me?
When you are a grad student, you are on campus for a specific reason — to get your degree in a specific field. Many of the normal university institutions and events can feel geared towards undergrads, like sororities, homecoming, or student clubs. However, you are still a member of the university community, and most (if not all) of those resources are also available to you.
It might feel like you are crashing the party to join in on movie night on the quad, but not only are you welcome, you deserve to be there. Orientation is an opportunity to learn about these campus-wide resources and opportunities to get more out of your time on campus. Learn about the gym, the student lounge, and the dining hall meal plans and take advantage of them!
You will probably be overwhelmed with the amount of information given to you during an orientation program, and we certainly don't expect new students to remember everything they hear.
The number one takeaway should be that there is someplace you can go for help when you need it. The specific rules or resources can always be Googled when you need them, but knowing you have an ally is invaluable.
Are you interested in graduate school but unsure what programs are available? Keep reading and check out SMU's 32 Ph.D. programs.