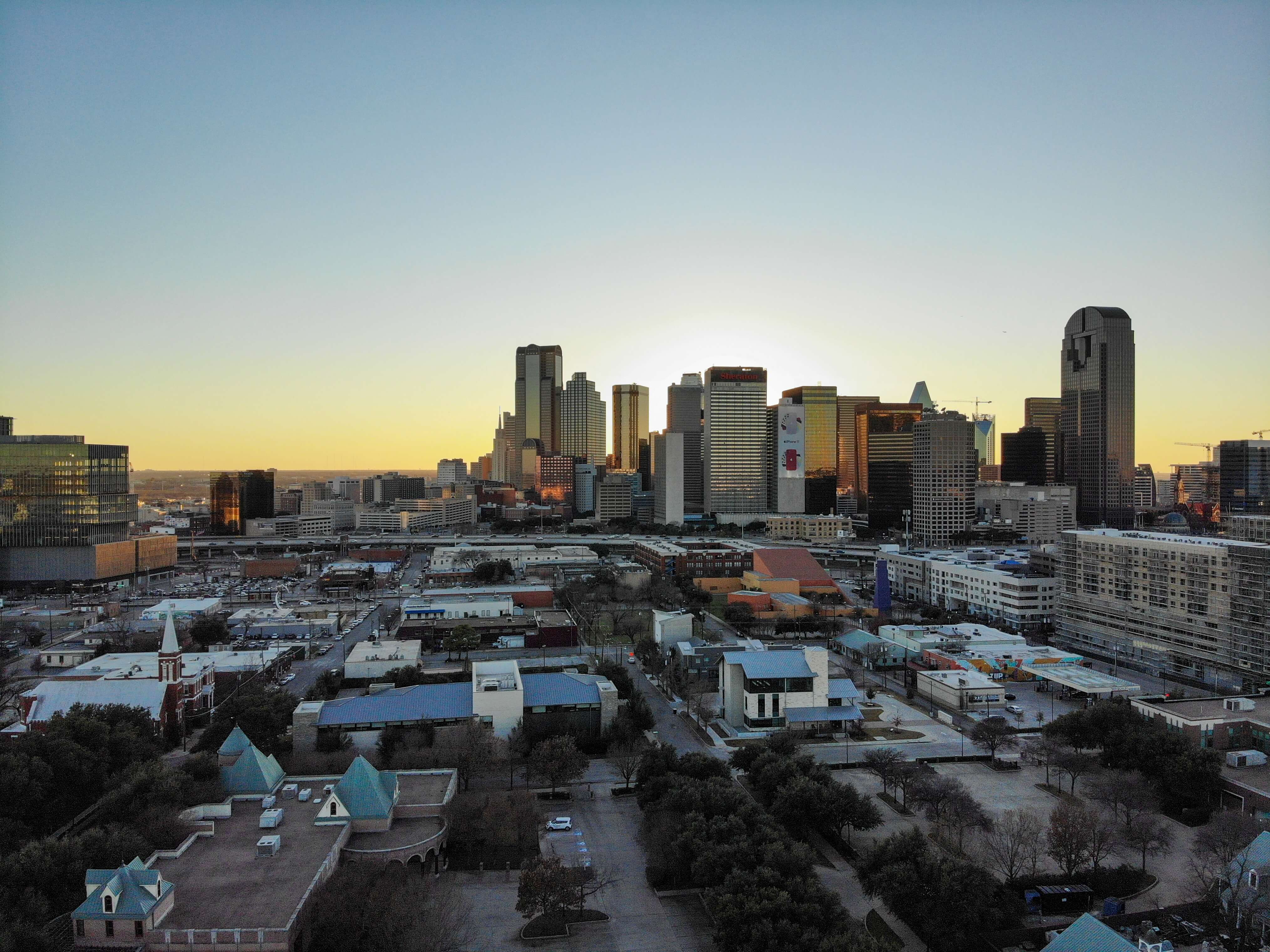 There are a whole lot of factors to consider when you're thinking about graduate school. Which program is most tailored to your interests? What professors will you be able to study with? What are the career outcomes for graduates of the program?
One of the criteria you may be thinking about as you consider graduate school is location. Not only will you be living, working, and studying in this area for the next 2-7 years, the location of your graduate program can also affect the kinds of resources, opportunities, and lifestyle you have at your fingertips during your years of graduate study.
We think Dallas is a grad student's dream city — for several reasons. Read on as we take a close look at the top five reasons to go to graduate school in Dallas, Texas.
1. Find opportunities and internships at one of Dallas' Fortune 500 companies.
Exxon-Mobil. AT&T. American Airlines. These are just a few of the over 22 Fortune 500 companies that have chosen Dallas for their corporate headquarters. Drawn by the area's excellent labor pool (read highly educated young people!), friendly tax and regulatory systems, and Dallas' central location within the United States, these top-ranked companies become major employers in the region.
Dallas' concentration of Fortune 500 companies across many industries means that there are highly competitive work opportunities right in your backyard. No need to even leave the area!
2. Enjoy the fastest growing economy in the United States.
Dallas already boasts the 4th largest GDP of all metropolitan areas in the United States, and the economy continues to boom. Recent data indicates that between 2016-2017, Dallas had both the highest job growth rate and the most jobs added for any metropolitan area in the United States. One example of this — Uber recently broke ground for its new headquarters in Dallas and plans to hire 400 employees by the end of 2020 and another 4,000 by the close of 2023.
Why does this matter to you as a graduate student if you're not interested in a career in business? Because a rapidly growing economy and a continued influx of new workers means that the opportunities in every field increase. Whether you're interested in teaching, research, data analysis, or the social sciences, the Dallas area will need your skills and interests as it continues to grow.
3. Save your budget with inexpensive living.
Despite the rapid growth taking place in and around Dallas, the area is still manageable for a graduate student budget. You shouldn't have to be scraping by to afford your basic necessities simply because you are in graduate school. Choosing to go to graduate school in an area of the country with all the advantages of a major metropolis, but without the major price tag, will make your years of study much more pleasant.
Consider just this: the cost of living, including food, housing, and transportation, is estimated to be 55% more expensive in New York City and 40% more expensive in Washington, D.C. than in Dallas. That's a significant chunk of change that you won't be spending on daily necessities.
4. Enrich your life through Dallas' emphasis on culture and arts.
Are you a fan of art, music, beautiful spaces, and other types of artistic or cultural life? Dallas is home to beautiful museums, concert venues, and park spaces. In fact, Dallas as a city places a huge emphasis on making the urban experience as culturally rich as possible by bringing in renowned architects like Renzo Piano and Thom Mayne to construct key cultural buildings in the heart of the city.
The Dallas Arboretum has been named "One of the World's 15 Most Breathtaking Gardens," and the Dallas Arts District "is said to be the largest contiguous urban arts district in the nation," according to Forbes.
5. Take advantage of world-class research centers.
Hosted on the campus of Southern Methodist University, the city of Dallas can boast about the presence of two world-class research facilities: the supercomputer complex known as ManeFrame and the George W. Bush Presidential Center. For graduate students who are interested in American history and historical research or in data analysis, statistical science, computational chemistry, and drug design and discovery, these resources offer a unique opportunity to be at the heart of cutting-edge research developments.
SMU Offers a World-Class Education in a Dream City
In case you haven't picked up on it yet, we are thrilled to have our home in one of the best metropolitan areas of the country. Southern Methodist University offers 32 different doctoral programs across many fields, and Dallas offers our graduate students the perfect place to live and work during their time at SMU.
If you're interested in learning more about where to eat, live, relax, and have fun in Dallas, we invite you to explore our resource — The Graduate Student's Guide to Living in Dallas.