All Posts
What One SMU Student Learned at a Regional Three-Minute Thesis Competition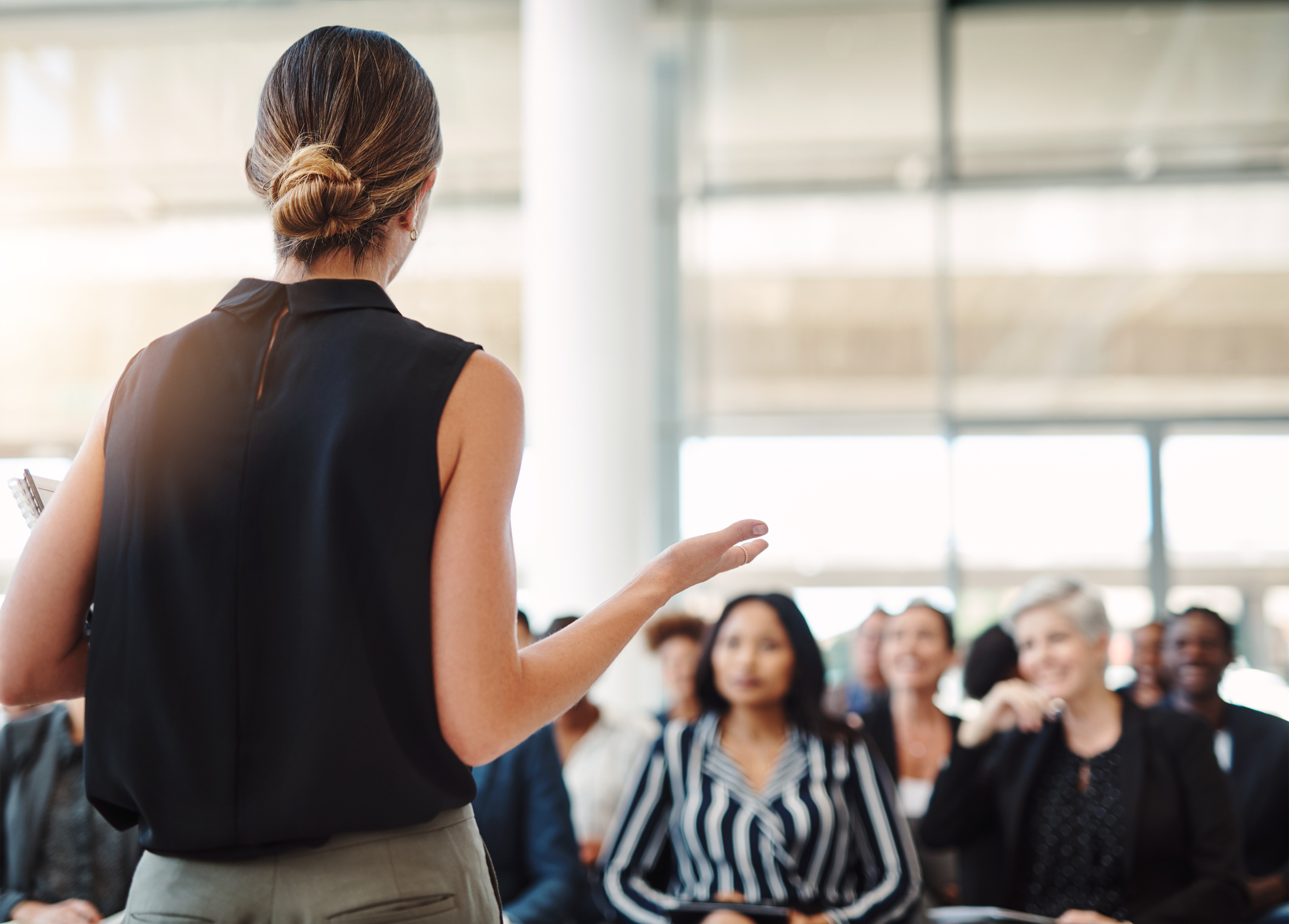 In November 2019, Alison Krauss won first place at SMU's Three Minute Thesis (3MT) competition. Her thesis is focused on methods for accurately measuring teen violence. After taking first at SMU's competition, Alison was chosen to present her 3MT at the Council of Southern Graduate Schools competition.
The CSGS competition is a much larger, regional competition and was held in Birmingham, AL in March 2020. Alison's presentation was received very well by the judges and, although she did not come in first, she shared with us about the many valuable lessons she has learned by presenting her thesis at these high-level competitions. Read on as Alison shares her experience and wisdom, and to view her 3MT presentation.
Tell us about your thesis and what you chose to highlight in your presentation.
When thinking about what elements to highlight, I knew I wanted to communicate why my research is important. My thesis is on teen dating violence and focuses on its measurement. I had to convince my audience that 1) studying teen dating violence is important and 2) improving measurement is important. Most people understand why the first is important, so I didn't spend much time talking about this. It is sometimes harder for people to understand why measurement is so important unless you've had some exposure to the science of measurement. I spent a lot of time demonstrating why poor measurement is a problem and why it is so important to have good measurement.
What made you decide to compete in the 3MT competition in the first place?
I decided to compete in the 3MT competition because I enjoy presenting my research to others and it seemed like a unique challenge. I viewed this as a chance to improve my public speaking skills, especially as it relates to my research.
How difficult was it to condense your research topic into a three-minute presentation?
The most difficult part of condensing my presentation was deciding what parts of the methods and results to exclude. My final presentation ended up being a very simple version of my thesis, which felt a little odd to me. There were certain essential terms that I used in my thesis, which I intentionally left out of my presentation because they were too "jargon-y." I ended up describing the general pattern of findings rather than every analysis I did.
How did you prepare for the CSGS competition? Did you do anything differently than when you prepared for the SMU 3MT competition?
By the time I presented at CSGS, I had given my 3MT several times. I ran through it once a day for the three days leading up to the conference but did not need to do anything other than that. I tried not to practice it too many times so it didn't sound over-rehearsed.
This was very different from how I prepared for the SMU competition. For the SMU 3MT, I first wrote out a script and practiced this until I had cut it down to be under three minutes. Then I practiced with a friend who was also competing until I had my presentation memorized. I asked to present it in front of my lab at a research meeting and got feedback from my lab mates and my mentor.
Once I had my presentation down, I practiced holding my hands in different positions (e.g., holding a microphone vs. not) and making intentional movements during my presentation. My pet peeve is when someone constantly moves during a presentation. I wanted to practice movements so that when my adrenaline was high during the actual competition I did not revert to continuously waving my hands or pacing.
Did you learn anything watching other presenters during the 3MT competition that you could take back with you?
I think it is difficult to tell beforehand what the judges will respond well to. At the SMU competition, I focused on having a very polished presentation and highlighting the quality and importance of my research, as these are things I think SMU particularly values. At the CSGS 3MT, the judges seemed to respond better to presentations that were a little more casual and really highlighted the importance of their research.
I was really happy to see that the majority of presenters were women, and almost half of the presenters were of minority race or ethnicity. It was very encouraging to see historically underrepresented groups in this competition, especially because they had to win their university's competition in order to attend the CSGS 3MT.
Is there anything unique about your experience that you would like to share with other students?
In hindsight, I would have tried to make my presentation a little more engaging for CSGS. I think the judges really connected with presenters who let their passion and enthusiasm for their research come through in their presentations, rather than presenters who were more formal.
This was still a valuable experience and I am really happy with everything I've learned in terms of my own presentation skills. These competitions can seem intimidating, but I would encourage any graduate student considering 3MT to do it! It is a great way to continue developing your research presentation skills and a really fun forum to learn about research from other fields!
Get Started on a Research-Focused Graduate Degree Today
Not all graduate programs are created equal. At SMU, we pride ourselves in providing research-centric Ph.D. programs, supported by high-caliber faculty and state-of-the-art facilities. Our students present their research at a variety of different events, allowing them to gain the experience and confidence they need to become subject-matter experts. If you are interested in earning your graduate degree, we invite you to explore our graduate programs or request more information today. Best of luck in your future academic endeavors!
Are you thinking about earning a graduate degree at SMU? Explore — The Graduate Student's Guide to Living in Dallas, to learn what it's like to live, study, relax, and have fun in this grad student's dream city!