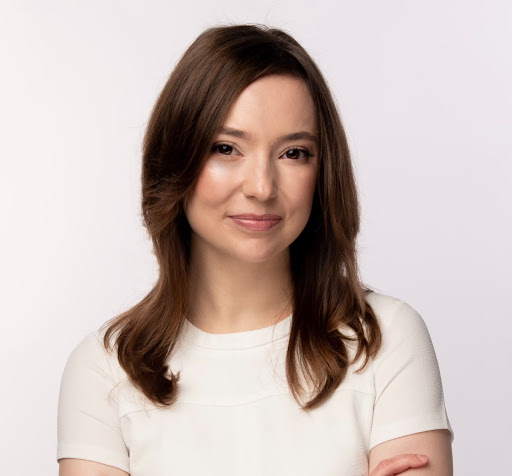 Do you have a dream job, but aren't sure where to get the experience and education necessary to achieve your career goals? Allison King shared her experience getting the technical skills she needed to work in her dream field of data sciences.
Keep reading to learn about how her journey as a master of science in Applied Statistics and Data Analytics (MASDA) graduate student at SMU gave her the knowledge and skills necessary to thrive in her field.
Where are you from? Where and what did you study during your undergraduate years? What initially got you interested in Applied Statistics and Data Analytics as a field of study?
My name is Allison King and I am from Dallas, Texas. I graduated from SMU in 2019 where I double majored in Mathematics and Management Science. I had Dr. Robertson, who is the head of the MASDA program, for an engineering statistics course in 2016 and he talked about the field some in class. After graduating and working for 3 years in different kinds of roles, I realized I wanted to pursue a career in data science, and I needed to be more technical in order to get the jobs I wanted. I reached out to Dr. Robertson over email to ask about applying for the program, and the rest is history!
Did you encounter any hesitations, obstacles or fears about pursuing a Master's in Applied Statistics and Data Analytics?
Of course. For one thing, I struggled with imposter syndrome and was worried I wouldn't be good enough to truly make it once I started, as it's known to be a pretty rigorous program. Another thing I was worried about was I had blocked all theoretical math out of my brain upon graduating from undergrad, and it had been about 3 years since I had done anything calculus-related. Basically, I was scared of failing. However, once I actually got started, the classes were tough, but I saw how the professors are very fair and are more than willing to help you with whatever you need so long as you ask. My peers have been incredible as well. All in all, I would say the support system the program provides you with is fantastic and can help anyone succeed.
Why did you choose the MASDA degree program at SMU? Now that you've experienced the program, what's your favorite part about it?
I chose the MASDA program for a few reasons: 1) It had the courses I would need to best prepare me for being a data scientist, 2) It was in Dallas, 3) It had a great reputation and I heard people were getting great job offers, and 4) I was familiar with SMU already as I had gone there for undergrad, so it felt like home. My favorite part about the program is how well it prepares you for a career in data science. As someone who reads job descriptions all the time for data science jobs, what we learn lines up a lot with what I see in a lot of the job postings I read.
What resources do you feel set SMU apart from other Applied Statistics and Data Analytics Master's programs?
I think what sets SMU apart from other programs is the small class sizes (meaning a much more personalized learning environment), as well as the quality of education you'll get in these classes.
What are some of the classes you've taken over the course of your degree? What is something you can take with you into the job market? What achievement, project, or experience are you most proud of from your years in graduate school?
I've taken Experimental Statistics I and II (R & SAS), SAS Programming, Computational Statistics (another R class), Mathematical Statistics I and II, Data Mining (another R class), and Machine Learning in Python. Honestly, I will take pretty much all of what I've learned in these classes with me into the job market. I've learned invaluable lessons in each one, but I think the concepts learned in Experimental Statistics are the most notorious for being the most used in industry. The experience I'm most proud of from my years in graduate school was honestly getting through my first semester. It was tough as I hadn't been in school for a few years, so getting back into the swing of things was hard. Also, I took 4 classes each semester for 3 semesters, which is a lot. I was elated when I made it through last semester!
Tell us about one professor who has impacted you during your Master's program.
It's a toss up between Dr. South and Dr. Robertson - these are two of my favorite professors I have had throughout my entire academic career. Dr. Robertson is one of the most caring, enthusiastic, and passionate professors you will ever have. He really cares about his students learning the material and is such a great teacher/all-around person. Dr South is equally as amazing. I have learned so much from him in Experimental Statistics, and I feel like my programming and statistics skillsets have exponentially leveled up since being in his classes. He is also such a nice person and very approachable when you need help on something.
What are your career dreams or plans? How has the MASDA degree program at SMU helped prepare you for your future?
My career dream is to be a data scientist. I started out as a Data Analytics Consultant at a big four firm upon graduating in 2019. I wasn't getting staffed on very technical projects that I wanted, plus the traveling was difficult, so I pivoted after a year to doing small business consulting. This job also entailed not very technical work, so I pivoted again to being a Business Intelligence Analyst at a local real estate development firm. I mainly did dashboarding in Power BI at my last job, which was closer to what I wanted, but still not quite there. It was then that I realized what I wanted to do actually had a name - data science. I started looking at jobs and a master's degree minimum was required, so I knew I needed to go back to school. The concepts I've learned in the MASDA program have given me everything I've needed to be prepared for a career in data science based on the job descriptions I see online.
Why do you think Applied Statistics and Data Analytics is an important and valuable field to study?
I think it's a very important field to study because of how there is a growing need for data analysis/data science at pretty much every company worldwide. Data analytics/data science directly helps companies derive valuable insights to make wiser data-driven decisions. Data is not going away any time soon, so the need to properly analyze it and make predictive models will always be necessary. This is exactly what the MASDA program gives you the tools to do.
How can prospective MASDA students best prepare to begin and thrive in their master's program?
I would say the best way to prepare for the program is to freshen up your R and Python skills, as well as your calculus if you haven't seen it in a while. Before I started, I did a CodeCademy class for Data Science in Python and it really helped get my mindset in the right place before I started the program. In terms of thriving in the master's program, absolutely find a buddy. Find a friend you can get together for study groups with and discuss concepts you don't understand because it helps so much. Also, lean on your professors and TAs because they are wonderful resources.
Is there anything else you'd like to add? Any advice or wisdom you would pass along to a prospective student?
My advice to a prospective student who ends up doing the program would be to just keep going. This program is tough, and it will challenge you, and at times may even push you to your limits mentally, but you have to keep going. Lean on your friends, professors, and family for support and you will not regret it. It is 100% worth it at the end of the day, you will be so much better for it, and your future self will thank you for not giving up.
At SMU, you are surrounded by a supportive community of faculty, staff, and fellow students who want to help you achieve your educational and professional goals. Want to take your next step at a place where your success as a student and working professional is a priority? Consider joining us here at SMU.