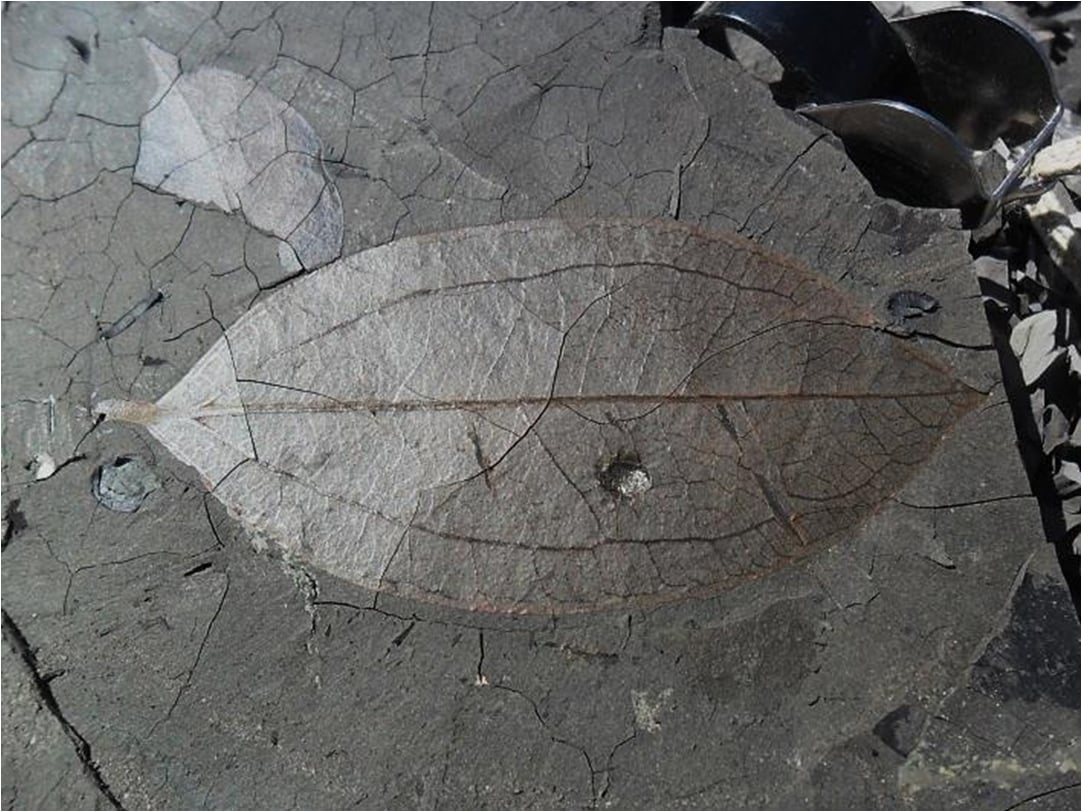 Dr. Bonnie Jacobs is a renowned and widely respected paleobotanist who works and teaches in the Roy M. Huffington Department of Earth Sciences at SMU. She holds her Ph.D. from the University of Arizona, Tucson and has been teaching at SMU for close to twenty years.
Dr. Jacob's work on fossilized plants is well known and widely studied, perhaps the most famous of which is her work surrounding the understanding and documentation of past climate change. We had the pleasure of chatting with Bonnie about her work in the Earth Sciences and at SMU. Read on to hear what she had to share!
What courses do you teach at SMU and how long have you been teaching here?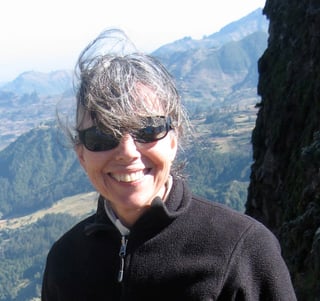 I began teaching at SMU as an adjunct professor in the departments of Earth Sciences, Anthropology, and Biological Sciences because my area of research, paleobotany, can be at the intersection of all three. Since 2000 when hired in a tenure-track position, I have taught classes regularly in Environmental Science, Ecology, Paleoecology and Earth Systems. I have also taught Paleobotany, Palynology, Biogeography, at the graduate level.
Did you always want to work/study in the field of Earth Sciences, or did you have other plans?
I always knew I wanted to work in a scientific discipline that looked backward to understand what took place in the past. It was fascinating to think about how the world as we know it now developed through millennia or millions of years. I was a kid who loved dinosaurs, mummies, museums, nature, and natural history. But, it wasn't until graduate school that I decided to focus on plants, because in addition to being interesting in their own right, they are an excellent link to past climate and climate change, the ecology of past life, and they hold a key to the evolution of terrestrial biodiversity.
What initially interested you in teaching at a graduate level? What brought you to SMU?
My husband and I originally came to SMU for his job in the Earth Sciences Department. He is a vertebrate paleontologist and I am a paleobotanist. I loved my graduate school experience and found that teaching graduate seminars for students who share my interests very satisfying. I not only teach but also learn through teaching at the graduate level.
What area of research do you specialize in within the field of Earth Science?
Paleobotany includes the study of fossil plants of any age and any size. Palynology involves separating microscopic pollen grains from ancient sediments. Other microscopic plant parts are also very useful, including the epidermal cells of leaves, the internal wood anatomy of fossil trees, opaline silica bodies, and the micromorphology of flowers and fruits. Most of my work has involved the study of visible (macro) – fossils, primarily leaves, which I have used to understand past climate, plant community composition, the evolution of tropical African ecosystems, and the biogeography of particular lineages.
What research have you been involved in at SMU?
My research in paleobotany requires fieldwork to collect the specimens needed to answer particular questions about the past. Fieldwork has taken me to the U.S. Southwest, Pakistan, Mexico, the Republic of Georgia, Kenya, Tanzania, and Ethiopia. I have participated in long-term work in Ethiopia over the last 18 years, which addresses a critical time in Earth history, the transition from the Paleogene to the Neogene (crossing the boundary at 23 million years ago).
I, together with colleagues and students, brought large collections of plant fossils from Ethiopian localities to the National Museum in Addis Ababa where we have spent many months documenting and studying them. The resulting data on paleoecology and paleoclimate continue to be analyzed and written up for publication. Our collaborative team includes other scientists and their students who study organic matter carbon isotopes, plant lipid organic matter composition, oxygen isotopes from sediments and paleosols, as well as the geology of the outcrops. Neil Tabor, a professor in the Department of Earth Sciences at SMU, is a key collaborator.
Aside from the fieldwork and paleobotany itself, I get a lot of joy from these collaborations – both on a personal level and because the science brings such depth to the whole story. All of these lines of evidence aim to understand the past of tropical Africa and its role in the global climate in general.
What research areas are most popular among the students?
SMU has a long history of strong programs in paleontology, geochemistry, and geophysics – all of which have been popular. More recently, we have added remote sensing, which is thriving with several graduate students and postdocs.
What do you most think is most unique or valuable about the Earth Sciences Department at SMU?
All Earth scientists work to understand how our planet functions. This requires deep knowledge of the "spheres" – lithosphere, biosphere, atmosphere, and hydrosphere – and their interconnections. Our faculty have expertise in these areas, work collaboratively with each other, and bring their knowledge to bear on critical problems impacting and impacted by the human species. Now, perhaps more than ever, the Earth Sciences are required to understand human-induced climate change, earthquakes, atmospheric compositional changes, and biodiversity loss/change. Our faculty work in all of these areas.
What about studying Earth Science at the Ph.D. level poses the biggest challenges for students?
Most often, the biggest challenge seems to be narrowing the scope and aims of their research to a realistic scale. Enthusiasm is wonderful, but this can easily lead to the desire to do too much. The scientific process itself is unending, and one must create boundaries (artificial or not) for the dissertation, especially if a lot of field time is required before the data can be developed.
There is also the challenge to persevere and problem-solve. There may be low points – completing a Ph.D. is a marathon and not a sprint – so perseverance is essential. For some, the fieldwork itself can be a challenge, but usually, fieldwork is the best part!
Is there anything else you'd like to add?
Graduate school is itself a way of life. After all, you live this life for five years, sometimes longer, and so it is not only a means to an end. Your life after graduate school will entail new research endeavors and an ever-expanding list of science-friends and collaborators. Enjoy the journey and don't forget the wonder of the natural world!
Get started on your journey today!
If you are interested in learning more about studying Earth Science at a graduate level, we invite you to reach out to the Roy M. Huffington Department of Earth Sciences at SMU. You can also click below to explore our comprehensive guide to the Ph.D.s in Geophysics and Geology at SMU. We look forward to connecting with you!
Learn more about earning a graduate degree in an Earth Science when you explore our resource — Discovering Your Planet: A Complete Guide to Earning a Ph.D. in an Earth Science.
Photo Credit: MyFossil