All Posts
World-Changing Data Science Research and Initiatives at SMU Make Dallas an International Hub for Innovation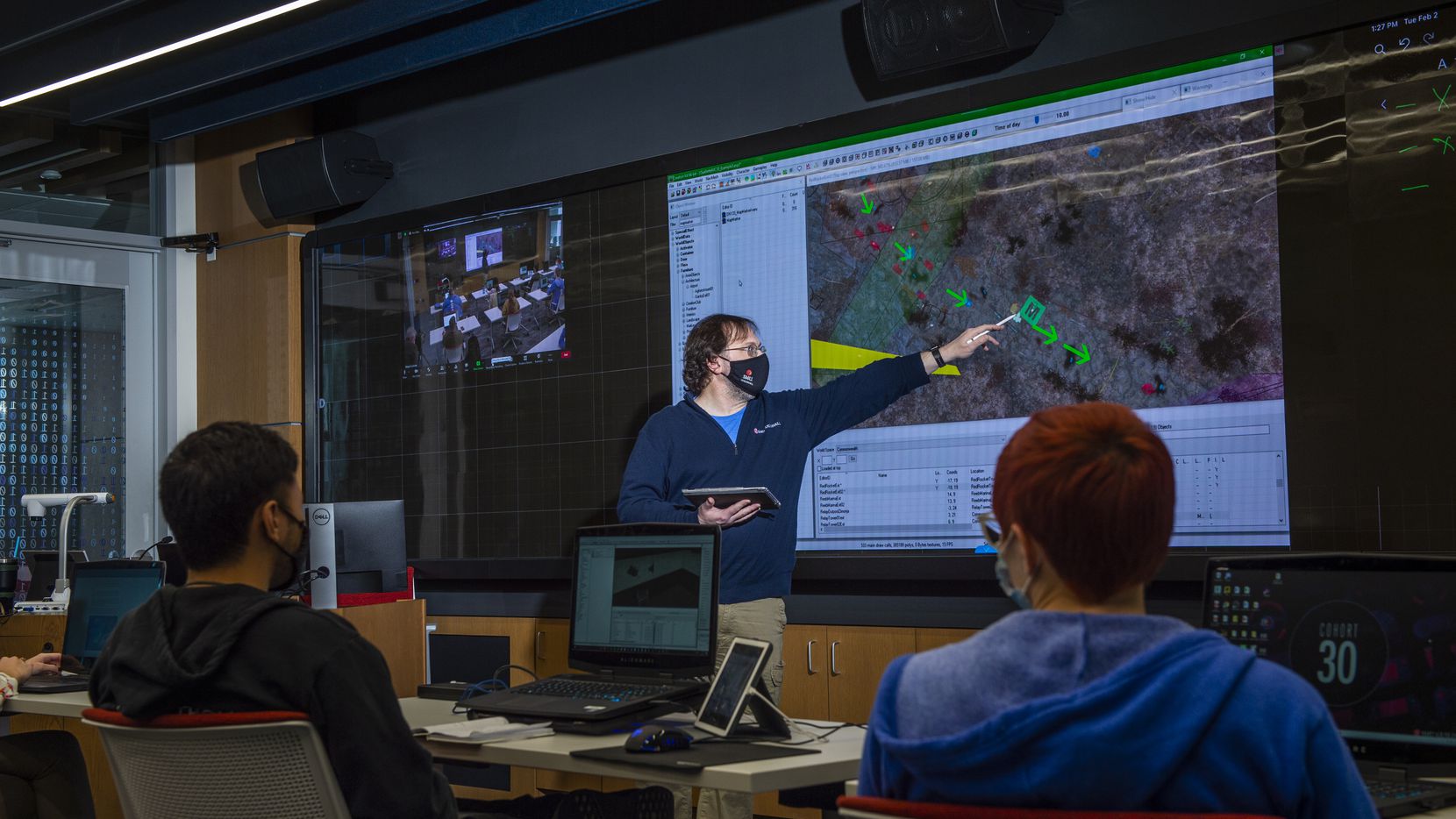 The digital revolution is here, and Southern Methodist University is at the forefront. By investing in the latest technologies and emphasizing the importance of interdisciplinary study, our newest programs and focus on research and data sciences are preparing students to make a positive impact in a data-driven world.
"If we're going to be successful in confronting our nation's most serious challenges in areas like education, public health and climate change, we will need to have expertise in both data science and in working across disciplines. We want to make sure that our students — at all levels — are prepared to live in the world of data. It's the water in which we all swim."
— Peter K. Moore, SMU Associate Provost
Thanks to a substantial gift from The Moody Foundation, the new Moody School of Graduate and Advanced Studies allows the University to invest in world-changing initiatives in research and technology, like the Moody Research Incubator, which provides funding to nationally and internationally renowned scholars to conduct high-impact research at SMU.
Additionally, SMU is playing an active role in the digital revolution in Texas and beyond through:
SMU AT&T Center for Virtualization

A unique research center at SMU that explores the impact of devices and machines created through software. "The combination of our interactive and visualization capabilities with our data science and computing strength really sets us apart," Elizabeth G. Loboa, SMU provost and vice president for academic affairs, says.
A three-year planning grant allowing

SMU's Simmons School of Education and Human Development

to work with Dallas ISD to establish a pre-K through eight school in West Dallas focused on a STEM curriculum that will prepare students for further education and careers in STEM-related fields.
The relocation of data company headquarters to Dallas

In 2020 several prominent data companies have moved their HQ from California to Texas, increasing SMU's awareness of the need to produce workers who can effectively operate in the world of big data.
Our home in Dallas not only gives graduate students world-class research and learning opportunities. Dallas' powerful local economy and SMU's proximity to more than 22 Fortune 500 companies also provides highly-competitive career opportunities right in our backyard.
More information about SMU's initiatives in research and data sciences is available in the Dallas Morning News.
The new Moody School of Graduate and Advanced Studies is more committed than ever to helping graduate students thrive. Learn how by accessing our resource!