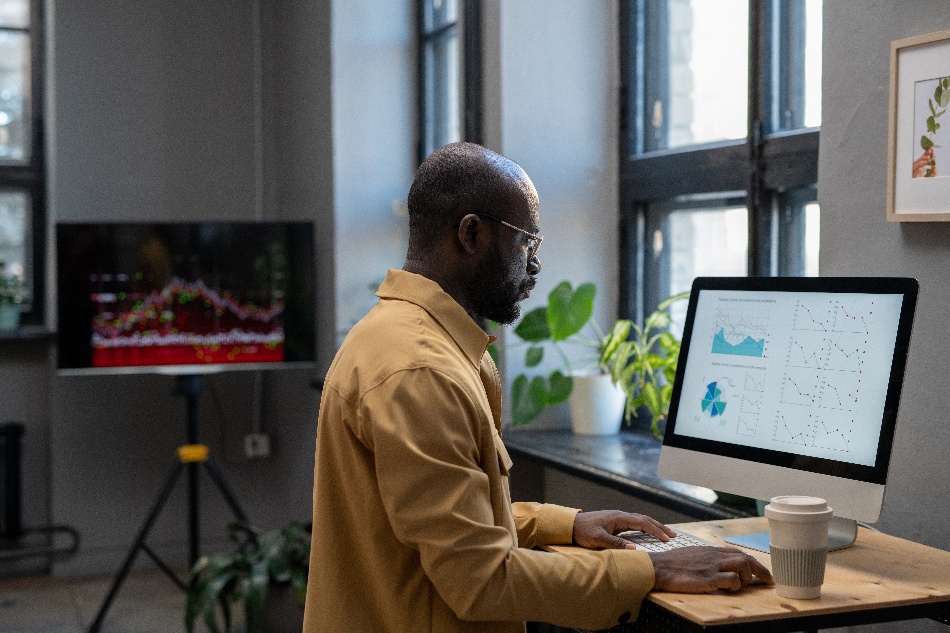 No matter what field they study, prospective graduate students should always consider the value of their degree. As a potential graduate economics student, you're likely familiar with the term return on investment or ROI — the ratio used to calculate the efficiency of an investment or compare the efficiency of several different investments.
Though there's no cut-and-dry way to determine the value of a graduate degree, there are some important numbers and factors to consider when determining which degree will be most valuable to you.
The overall ROI of any graduate degree comes down to:
the type of job you want,
the school you attend,
the degree you pursue,
your program length
and available financial assistance.
Want to know more about graduate funding opportunities at SMU?
Learn how the Moody School of Graduate and Advanced Studies is reducing financial barriers to earning a graduate degree thanks to a $100 million commitment from the Moody Foundation.
PhD in Economics Salary
The most important factor to consider first is the type of job you want. Most of the time, a Master's degree opens the door to more advanced positions in the same types of jobs you can get with a Bachelor's degree. But, a PhD opens the door to jobs in the private sector, academia, government, think tanks and international organizations. Remember, on average, a PhD economist has a 34% higher salary than a Master's economist.
Next, you need to consider cost. Economics PhD students, including our SMU students, have a full tuition waiver and a stipend to cover living costs. So, the only cost is lost wages from the job you would otherwise have. On the other hand, an Economics Masters's degree takes 2 years or less but the average cost of a master's degree in the U.S. is $66,340.
You need to weigh up these costs and benefits to know the return on investment for you of pursuing an advanced degree in economics.
What Can I Do with a PhD in Economics?
Earning a PhD in Economics means you have completed the highest level of education in the discipline, thereby creating nearly unlimited opportunities for any job in a related field.
Economics PhDs specialize in areas like labor economics, macroeconomics, industrial organization, or international economics and pursue careers within that specialization. For example, institutions like the World Trade Organization (WTO) — the international trade body — the International Monetary Fund (IMF) or the World Bank might seek to hire economists who have specialized in international economics.
The Federal Reserve Bank system hires lots of PhD macroeconomists.
Government agencies like the Federal Trade Commission hire PhD economists specializing in industrial organization.
The Census Bureau hires lots of PhD economists specializing in fields like labor economics.
These complex, high-profile positions are often found in the corporate sector or government and frequently involve exploring regulatory, strategic or public policies.
In addition to jobs in government and industry, academic economists play leading roles in the development of new ideas in economics and hold faculty positions in a variety of academic settings.
Explore Economics at SMU
The Department of Economics at Southern Methodist University (SMU) is highly ranked among economics departments in the United States and offers comprehensive coverage of the major fields in modern economics. For more than 55 years the department has prepared PhD candidates for careers as economists in both academic and non-academic positions.
Ready to find out what you can do with a PhD in Economics?