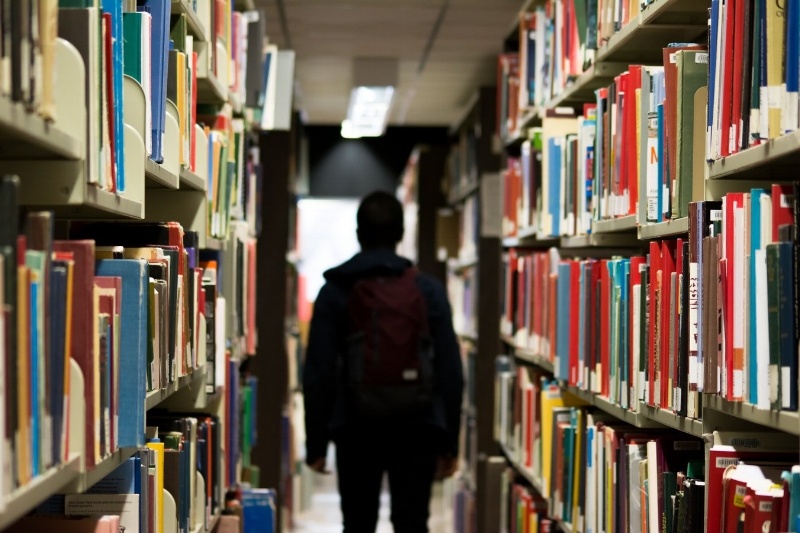 The old adage in academia is "publish or perish," and there is some truth in this saying. Academics are seeking to do cutting-edge research in their discipline, and the way to share this research is through publication. As with networking, if people don't know your name, it's hard to make a name for yourself.
As researchers and often future academics, students getting a doctorate are expected to publish as well. This can seem overwhelming to a new student. Who wants to listen to an unknown person who doesn't even have their degree yet, right? However, as a graduate student, you will be doing an incredible deep dive into a particular area of your discipline. By the time you finish your dissertation, you are probably THE expert on your topic. Who better to publish and tell the story?
Conquering your fears of inadequacy and rejection sounds like a pretty tall order. But sometimes, it helps to think that trying to publish research is part of the experience of graduate school and of academic life generally. It comes with the career territory, and everyone else is trying to do the same thing.
Exactly how much graduate students are expected to publish varies by discipline – some expect multiple peer-reviewed journal publications prior to graduation, while others expect that your first big publication will be your dissertation itself. We will do a discipline-specific exploration of publication norms and strategies in future blog posts.
However, there are some common themes when thinking about publication that apply regardless of your discipline.
You can't publish something that has already been published! Make sure you are up-to-date on the current trends of your field. This can seem daunting, but there are strategies to help you keep an eye on what other researchers are doing.

This guide

, put together by the great librarians at SMU, outlines several steps you can take to keep track of the latest news.

Think about where you'd like to have your work published, and start reading those journals early. This give you an opportunity to understand the types of works being published and their expectations for scholarship, in addition to simply helping you stay current in your field. Not sure how to find the journals that make sense for you to target? Once again, the librarians to the rescue! There are

multiple resources available online

to help you evaluate journals, and they can also help you with strategies like tracking cited articles to find popular and well-regarded publications.

Remember that publication doesn't happen in a vacuum. Your advisor, colleagues, and other faculty in the department can be invaluable resources as you work to find an interesting topic or viewpoint, submit drafts for review, and move towards the final finished product. Asking for advice and guidance, particularly from those who have been publishing recently, is a great way to ensure that you are going to be reaching your audience with what you are trying to do.
Publishing research is part of the challenging and exciting adventure of graduate school. Whether you're interested in History or Statistics, Psychology or Physics, at some point, the rest of the academic community will want to hear about what you are working on. When you publish research, you are contributing to the great dialogue between scholars and thinkers stretching back for centuries.
Stay tuned for more posts in our Ph.D. Publication series to learn when and how students in specific disciplines get their research published!
Discover SMU's Ph.D. programs and find out whether or not one of our 32 programs aligns with your research interests.