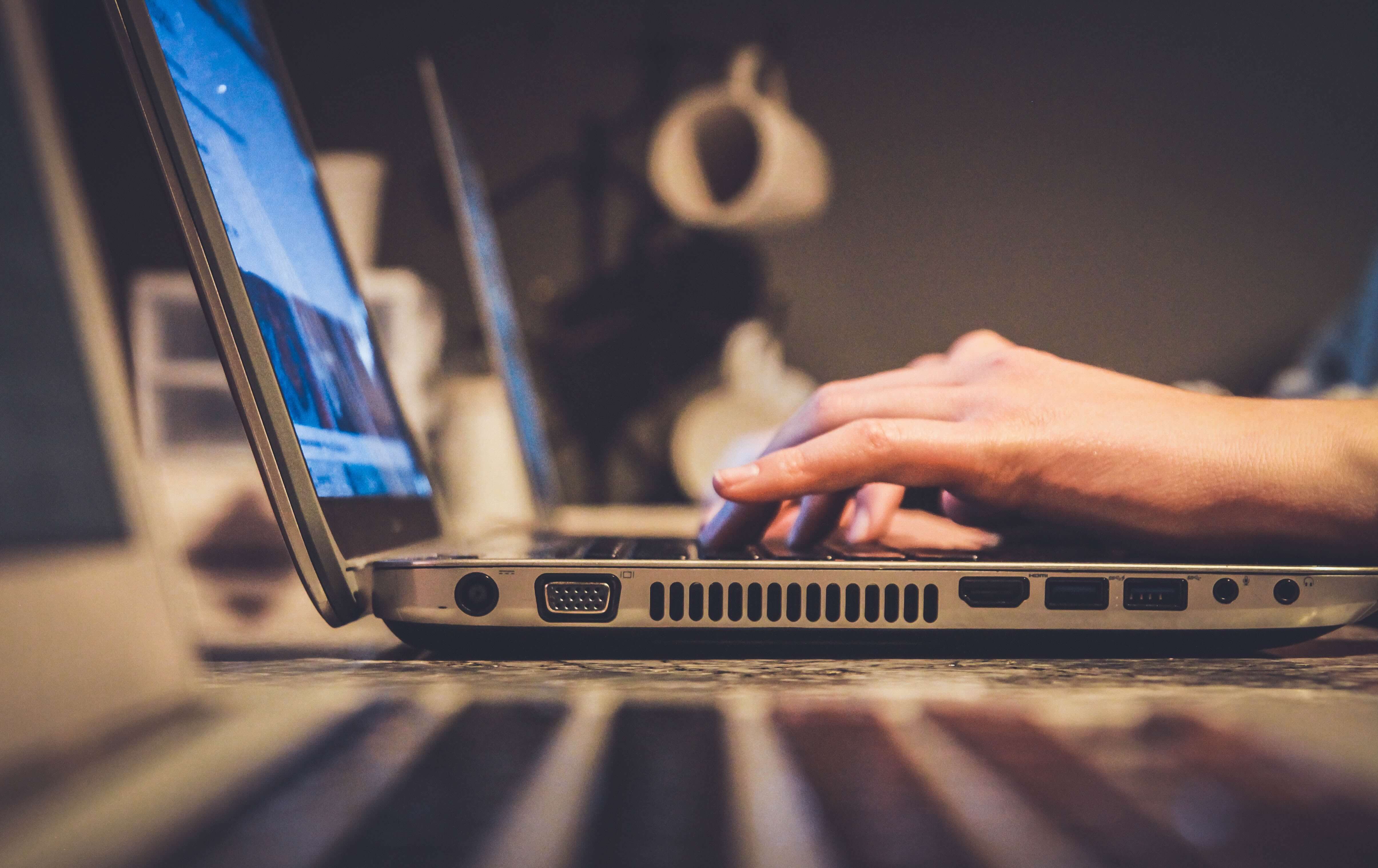 Graduate school can be isolating at times and the dissertation phase can be especially challenging. But for many, this pandemic has taken that experience to a new level.
As you compile your last bit of research or prepare the final touches for your upcoming defense, campus building closures and travel restrictions may make you feel anxious about your progress. To help you stay on the path to success, we've put together some tips to help you stay positive and productive while working on your dissertation from home.
Create a Routine
Start by establishing where you'll work. The best way to stay focused is to keep your workspace separate from where you relax. Even if space is limited, designate one or two areas where you'll answer emails, attend meetings, and write and revise your chapters. That way, when you need to rest, you can move into another space, like your comfy sofa or bed, and disconnect from work-related stress.
Next, create a basic schedule that you can follow each day. Don't map out each hour, but having some structure will give you more control over your day. Aim to have a standard start and end time each day and make sure others are aware. Because we are all online as we work from home, it's easy to feel like you have to respond immediately. Most likely, though, an email that comes in at 10 pm can wait until the next day, and you'll be rested and ready to take it on first thing in the morning.
Find Time to Unwind
Find something that requires another part of your brain and allows you to recharge. If you've been reading all day, go ahead and indulge in a movie marathon. If you've been sitting in front of a screen for hours, take a walk or go for a run outside.
Taking up a new hobby may be a great idea, but if the idea of spending money or learning a new skill sounds daunting, just keep it simple. You might be able to take advantage of free virtual fitness classes, which some institutions are providing to students, or you could find something you like on YouTube. Having an activity that you enjoy and provides an escape can give you something to look forward to and keep your mind fresh.
Ask for Help When You Need It
Although you may not see your dissertation advisor as often, they are still available to guide you. Don't hesitate to reach out if you're stuck and need their help. Ask if you can schedule regular video chats to discuss your progress. Having set appointments will create a sense of accountability that will motivate you to stay on track and will provide you with the valuable feedback you need to improve your work.
Similarly, SMU librarians are still on call and there to help you! Not only will they help you access resources, they are there to assist you with other components of the dissertation process, such as formatting and citations. If you need another expert's opinion on putting your dissertation together, considering getting in touch with a librarian. You'll be amazed at the wealth of knowledge they possess and how much they can truly assist you.
Stay Connected to Family, Friends, and Colleagues
Being apart doesn't mean you can't spend valuable time with friends and family. Fortunately, we live in an age where virtual hangouts are possible and incredibly easy. Keeping in touch with loved ones — even if it's a simple phone call — can give you a boost of confidence when you're in need of some extra encouragement.
You can also use technology to create a virtual study group. Invite other colleagues who are in the same phase of their dissertation to attend a weekly meeting where you can talk about your work and bounce ideas off of each other. Not only will it benefit your dissertation progress, but chatting with friends improves your overall wellbeing.
Give Others Grace
If you are living with others, they may not understand how difficult the dissertation process can be. Your advisor may not be as responsive as you'd like because they, too, are managing their own full load. Consequently, you may find yourself more anxious about your progress, which can often manifest as irritability and anger.
Understand that most people, like you, are trying to do the best that they can in this situation. Try to be open with others about how you're feeling and be direct about your needs. They may not be able to address your problems instantly, but maintaining good communication will help you stay grounded throughout this process. It will also allow those around you to have a better sense of what kind of support you need.
Finally — Don't Push Yourself Too Much
Some days are going to be fantastic and others are going to be…well, not so great. Just remember that you always have the power to turn things around and try again. Be determined to finish, but don't push yourself to the brink of exhaustion.
The dissertation process is a long haul, but having to work on your dissertation under socially distant circumstances can leave many feeling lost and overwhelmed. And honestly, that's ok. This is a highly unusual time to be a graduate student — you're navigating a course that hasn't been trekked yet. So pour yourself a cup of coffee, power up your laptop, and just take it one page at a time.
If there is any way we can support you during this time, please reach out to us in the Office of Graduate Studies. We're here to help you finish your dissertation strong, pandemic or not!
Want help planning your next visit to SMU and the city of Dallas? Explore the city virtually through our guide — The Graduate Student's Guide to Living in Dallas.