All Posts
How to Write a Statement of Purpose for PhD Admission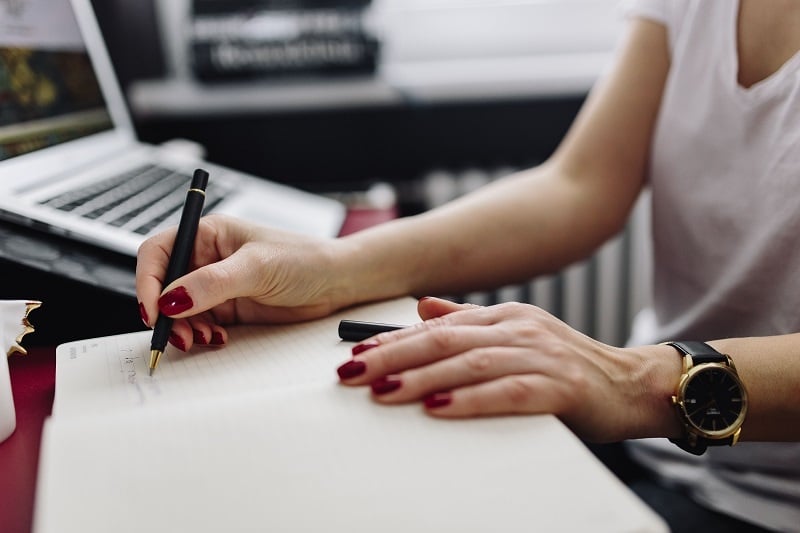 The dreaded doctoral statement of purpose — every PhD program asks for it, but why is it so difficult to write? Writing a strong statement of purpose is essential to getting into your top PhD programs. A PhD statement of purpose gives admissions committees an introduction to your research interests and why their specific program is of interest to you.
Like a cover letter for a job application, a great statement of purpose allows you to highlight your strengths, interests and experience. If you need statement of purpose advice, keep reading for guidance on how to write a successful statement of purpose that will make your PhD application stand out.
Statement of purpose vs. personal statement
Though the two may sound similar, they're not necessarily interchangeable. A personal statement gives insight into who you are, while a statement of purpose is meant to showcase what you want to do. Rarely will you be asked to write a personal statement for a PhD program.
As you go through the PhD application process, you will likely see schools requesting either a statement of purpose or a research statement. In most cases, they're both looking for the same thing. Admissions committees want to know about your academic background, your research goals and what you hope to accomplish as a candidate in a PhD program.
Your research goals should align with faculty research
Being admitted to a PhD program is a great feeling, but if you enroll in a program that doesn't match your research interests or help support your career goals, you may be setting yourself up for disappointment later down the road.
Applying for admission to a program is all about fit. Faculty reviewers are looking for students who best represent the department's mission and will help them obtain their research objectives.
By the time you apply, you should have a solid understanding of what the department's primary research and content areas are, as well as which faculty members you'd like to work with more closely. This might mean finding information about what their labs do and reading published articles related to their work.
Be sure to include how your interests and past experiences align with the work that they do and how you would be an active contributor to those endeavors. This approach shows that you took the time to look into their program, so the committee will be more willing to invest theirs in reviewing your application.
Don't be afraid to address your weaknesses
Many people assume they should avoid listing their shortcomings in their essays. The whole point of applying to a program is to impress the reviewers, right? But constructively addressing your weaknesses can be a great way to demonstrate how this program can help you achieve your academic goals.
Look at the catalog and read through the courses that are part of the program. If there is a particular class that fascinates you, talk about how it could help you obtain a new skill or a better understanding of a concept that you've struggled with before.
This demonstrates that you are actively seeking programs to help you better your education. It also exhibits that you're mindful of what areas of your knowledge need some improvement, which shows maturity and the ability to self-assess.
Keep it succinct
If your program of interest does not specify a page word or word limit, it's best to assume that your statement should not exceed two pages total. It should be enough to give them a glimpse of who you are and what you have to offer but not share your life story.
The aim is to communicate how and why this particular program will help you meet your academic and career goals. Limited space means you must prioritize what you include in your statement.
Create an outline before you start writing to ensure you are including points that are relevant to your application and the program to which you are applying. Your statement is also an example of how well you can write. By framing your essay before you write it, you can avoid stream-of-consciousness writing that can often come across as undefined and incoherent.
Proofread! And read it over and over
When you think you have a finished product, read your essay out loud. This makes it easier to catch typos, poor grammar, and oddly worded sentences. If you have a friend who is also applying to grad school, help each other out by editing each other's essays.
Having someone else read your statement and ask questions can help you clarify your points and make it more compelling. Your statement is your one chance to present yourself professionally in your own words. The occasional mistake is excusable, but messy writing will make them think you lack attention to detail.
Before you hit submit on that application, be sure that you have attached the correct document for the right institution. It can be very embarrassing if your statement mentions the wrong faculty member's name or refers to another school's library! It could also cause the reviewers to think you are not as serious about their program.
You've spent a good amount of time perfecting your application, so take your time to review everything before you submit it so you can rest easy knowing you've presented your best.