All Posts
How Do You Get a PhD? A Guide to the PhD Timeline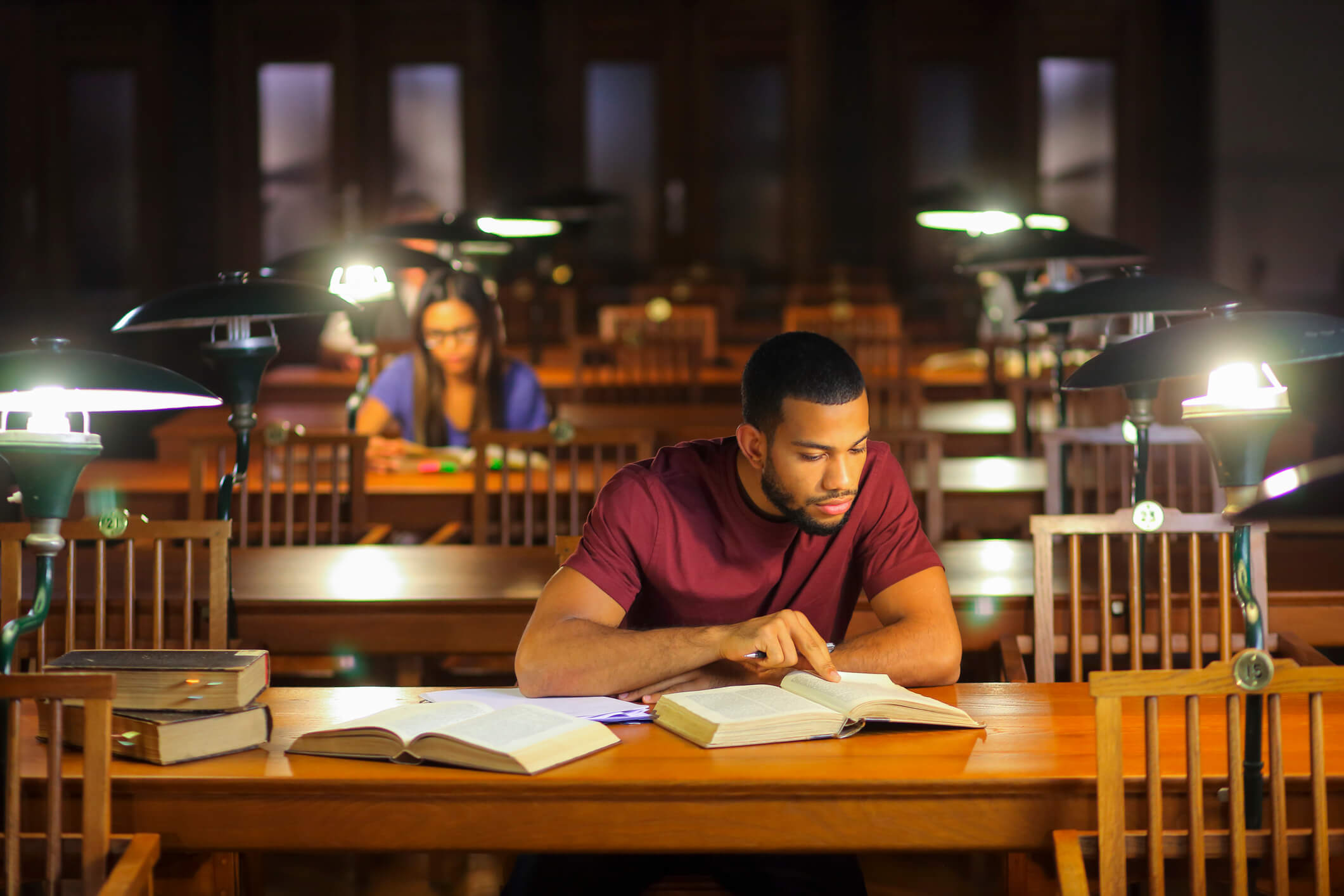 Everyone who considers a doctoral degree knows a Ph.D. is a big commitment.
Not only will it require all your mental energy, focus, and persistence, but it will also require a significant investment of your time. Your particular area of research, your institution's policies and procedures, and the standard expectations within your field all play a significant role in how long it takes to earn a PhD. The average PhD length is five or six years, while some students may take eight or nine years.
Regardless of how long a PhD program takes, there are some common stages of a PhD that all doctoral students share. These major and essential milestones shape the timeline for earning your doctorate. Read on as we take you through each step and explore the typical steps to a doctorate degree.
How Many Credit Hours for a PhD?
The number of hours that you need to complete your doctoral coursework might depend on several factors: do you already have a master's degree? Will you earn one en route to the doctorate? Or do you even need one?
Different disciplines and research interests have their own PhD process, but even within your field of study, you may find that institutions have diverse pathways for obtaining that terminal degree. For most, coursework will take anywhere from two to three years to complete.
During this time, students can serve as graduate research or teaching assistants or could even lead their own courses as an instructor. In many degree programs, students develop their potential dissertation topics through their coursework and start to define what their research plans might look like in the next few years.
PhD Qualifying Exam and Comprehensive Exam
Many programs set up academic checkpoints to help keep students on track during their PhD journeys. The timing varies by program, but one of the most common – and possibly most stressful – forms of benchmarking is the PhD comprehensive exam or qualifying exam. Often administered around the end of the student's coursework, these exams are your chance to demonstrate what you learned in your classes.
Testing is overseen by a committee of faculty from your department. Usually comprised of at least three members, your professors ask questions or assign writing prompts based on your experience in the program thus far. The format is generally a combination of written and oral exams designed to test your expertise in your discipline's methodologies and significant content areas.
To better prepare yourself, research the number and kind of qualifying benchmarks the program will require in the university catalog before you begin your program. This will allow you and your advisor to effectively plan out the first few years of your degree and give you an idea of how you'll be evaluated throughout your program.
Dissertation Prospectus and Defense
You may be required to complete and defend a dissertation prospectus before officially becoming a PhD candidate. A prospectus is a document outlining your dissertation plan, which includes an explanation of your research topic, a potential outline of your dissertation, the methodologies you intend to employ, the significance of your research question, and a bibliography including sources that form the foundation of your research.
Your prospectus allows your dissertation advisor to understand the scope of your project. It should be thorough enough that they can provide useful feedback to help shape your research plan. After some revisions, an approved prospectus is the green light to move into the next stage of your PhD.
Advancement to Candidacy
If you have heard the term ABD – "All But Dissertation" – then that means you are in the home stretch of your doctoral program!
Well, sort of…only your dissertation remains!
Dissertation Research and Writing
While you've made it through the coursework and qualifying exams, the dissertation is the culminating component of the doctoral degree. At this point, your approved research plan is ready to be set into motion. Depending on your discipline, this could be the stage where you travel extensively to conduct fieldwork, explore archives, or visit labs to collaborate on projects that relate to your dissertation work. For many students, the research phase can take a couple of years, but some may be able to complete it in one.
Writing your dissertation can be one of the most challenging parts of the whole PhD. process. Not only are you condensing years of research into a single cohesive document, but you are also formulating graphs, charts, and other textual references to help clarify your argument. Often, formatting can be a major challenge for many students.
In this stage, it's most helpful to seek out resources to help you with the writing process. Many universities have dissertation writing workshops where you can learn best practices, as well as support groups where students meet regularly and help keep each other accountable. Most universities also offer competitive dissertation completion grants, supporting students with additional funding so they focus more of their time and effort on completing this undertaking.
Dissertation Defense
Everyone gets nervous about this major rite of passage. It can be difficult to take criticism over something you have poured your heart and soul into for years. Remember, though, that a good advisor will not let you defend if you're not ready, and you literally wrote the book on your topic!
The dissertation defense is not intended to tear your work apart but rather is your opportunity to prove your expertise to your dissertation committee. Many defenses are open to observers, so you should attend a few in advance of your own, especially within your department, to get a sense of what it's like.
First, you'll present the main points of your thesis. Then the committee will ask questions so they can clearly understand your arguments. Finally, they'll send you out of the room while they deliberate and decide if you pass or not. If all goes well, you'll be addressed as "Doctor" the next time you walk into the room!
Get Started on Your PhD Journey Today
No matter what your particular timeline looks like as you work toward your doctorate, know that the faculty and other students within your program are frequently a huge source of support — which means you won't do this alone! Additionally, every school has resources to assist Ph.D. students, from libraries to writing centers to dedicated student support services.
If you are excited about beginning your Ph.D. journey, we invite you to request more information or reach out to one of our admissions professionals today. Best of luck as you begin this transformational experience!