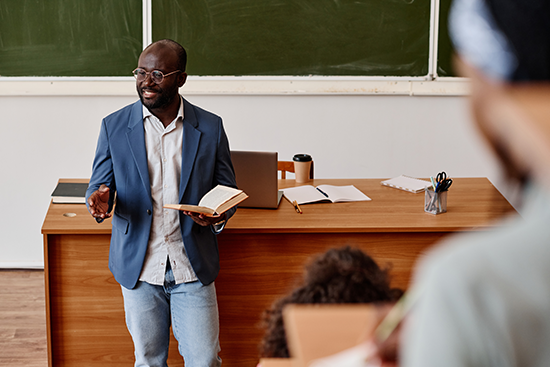 Choosing to pursue a PhD is a major milestone, but it comes with a host of concerns and questions. As a prospective doctoral student, you might wonder if you pay tuition for a PhD and how much that will cost.
In many cases, the answer is no, PhD students do not pay tuition. Instead, universities often provide their doctoral students with tuition waivers and funding packages to carry them through their years of study.
However, it's important to bear in mind that this isn't always the case and the specifics can vary greatly. Navigating PhD funding can seem daunting at first, but understanding how tuition, stipends and other sources affect the out-of-pocket cost of a PhD can help you feel more confident in your decision.
How Much Does a PhD Cost?
Contrary to popular belief, the costs of a PhD program aren't set in stone. Factors like the institution, geographic location, field of study and funding support all play a role in how much you'll actually pay for a doctoral program. Depending on your field, some PhD programs pay you.
To give you a clearer picture, let's break down expenses and potential support.
Tuition and Fees
Tuition and fees are typically the most substantial expense. How much you pay depends on the institution offering the program and the field of study you choose. According to the Education Data Initiative, the average cost of a PhD specifically is $106,860, while the average cost of a doctorate degree in general is higher at $150,835.
You can expect a lower cost at public institutions ($93,670 on average) compared to private universities ($129,395 on average). Considering the time to complete a doctorate degree ranges from approximately 4 to 8 years, the duration of your studies can influence the total price.
While figures like this seem substantial, it's important to remember that scholarships, grants, fellowships and assistantships significantly reduce the out-of-pocket expenses for most PhD students. For instance, the average grant aid for a doctoral degree is $16,502 annually, and 21.4% of PhD students surveyed by the Education Data Initiative offset their costs with teaching assistantships.
As a result, actual paid expenses are often much lower than the listed tuition and fees.
Books and Materials
The cost of study materials, including textbooks and research supplies, varies depending on the specific requirements of your field of study.
For example, PhD students in Earth Sciences or Chemistry might need to invest in lab equipment and materials, while students in Humanities may require numerous books and subscriptions to academic journals.
However, it's essential to note that many programs provide funding resources that help offset or eliminate these costs. Universities often offer subsidies or funds for research materials, and there are numerous grants and scholarships specific to different fields of study. Libraries and interlibrary loan systems can also be a valuable resource for accessing required books and academic journals.
Healthcare and Living
Cost of living and healthcare can vary greatly depending on your circumstances and location. Major cities, for example, tend to have higher living costs than smaller towns or rural areas.
The higher expenses in cities often correlate with increased access to resources, research opportunities and a wide variety of entertainment and lifestyle choices. On the other hand, smaller towns or rural areas might offer lower cost of living and fewer distractions but may limit access to extensive resources or opportunities.
Luckily, many universities offer annual stipends as part of their financial aid packages for PhD students. These stipends are designed to help you manage your living and healthcare expenses, allowing you to concentrate on your studies and research. Some universities may also provide budget-friendly on-campus housing options to help mitigate overall costs.
Navigating the Financial Landscape of a PhD
The path to earning a PhD isn't just an academic journey, but a financial one too. While it's true that in many cases, PhD students don't pay tuition, it's crucial to understand that it's ultimately variable depending on where and what you choose to study. Financial aid packages and stipends can be a substantial help, providing relief to both domestic and international students.
At the Moody School of Graduate and Advanced Studies, we pride ourselves in providing an environment that fosters academic excellence, research innovation and professional development. With the generous support of the Moody Foundation, we have expanded our funding opportunities, enabling a diverse range of talented students to become part of our community.
Our suite of financial resources, including fellowships, assistantships, and travel grants, aim to facilitate interdisciplinary collaborations and reduce financial barriers. By helping our students focus on their academic and research pursuits, we build a vibrant, diverse, and inclusive environment that sets the stage for future leaders to thrive.