All Posts
I Successfully Navigated the Ph.D. Application Process—Here's How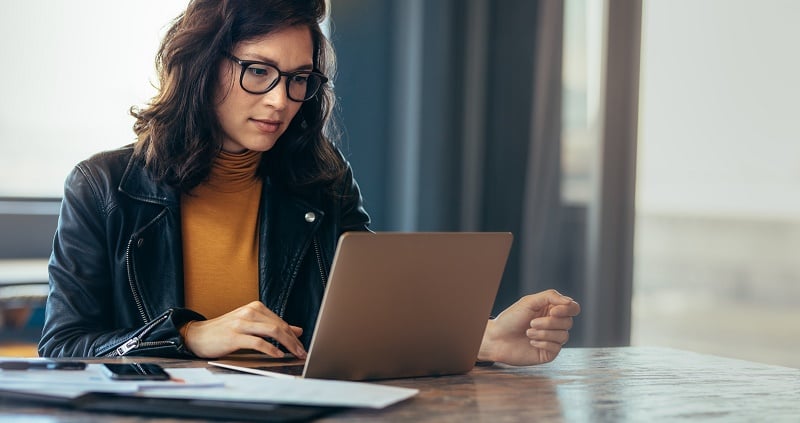 Note: this interview was condensed and edited for clarity.
It's no secret that graduate school can be intense, and that there are big questions that go into the decision to become part of the roughly two percent of people with a doctoral degree.
If you're someone who's contemplating graduate school, we're offering you some of the wisdom and experience of our current grad students.
Meet April Simpson, a Ph.D. student in Southern Methodist University's Religious Studies program. We got a chance to talk to April who told us all about applying, interviewing, and choosing a graduate program that fits her interests.
Tell me a little bit about yourself and life before SMU. Where are you from and what did you study in undergrad?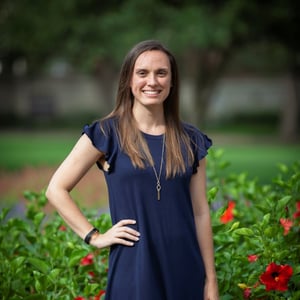 I am originally from Chattanooga, Tenn. In 2006 I moved to Boiling Springs, N.C., to attend college at Gardner-Webb University. In 2009 I earned a Bachelor of Arts in Religious Studies (with minors in Math and World Languages). I also completed two master's degrees at Gardner-Webb between 2010 and 2014: M.A. in Religious Studies (concentration in Biblical Studies) and Master of Divinity. From the start of my master's program, I knew I planned to pursue a Ph.D.
What year are you and what are you currently studying at SMU?
I am now in my third year at SMU. I am a student in the Graduate Program in Religious Studies (Dedman College), and my field of study is New Testament. I have completed all my coursework as well as my comprehensive field exams. Currently, I am in the process of writing my dissertation proposal this fall; I expect to be admitted into candidacy sometime in the next few months.
Did you encounter any big doubts or hesitations as you thought about getting a Ph.D.? How did you work through this thought process?
There were three major factors that could have inhibited my pursuit of the Ph.D.: highly selective admissions processes, cost, and rigor of the Ph.D.
I knew long before I applied that elite programs are highly selective due to funding limitations and high standards. Thus, at times I wondered whether I would be able to stand out enough to be selected.
My response was to do my part—to work as hard as I could reasonably work—to make myself a desirable candidate for admission I decided that, while the application and selection process was not totally within my control (you cannot make them pick you), I would foster my own drive to work hard and excel in an attempt to accomplish what was in my own control.
Another factor was cost. I knew that, without tuition funding and stipendiary support, I could not afford the cost of getting a doctorate, nor is it advised in my field to take out loans at this level. Fortunately, most elite programs are fully funded, including a stipend that helps cover living expenses. I decided to apply only to fully funded, widely respected programs so that, if admitted, I would be able to afford a Ph.D. program.
Finally, I knew that the Ph.D. is a rigorous degree. At times I worried that I would not be cut out for this level of work. Interestingly, these worries tend to manifest themselves not only among aspiring students but also among current Ph.D. students, something we refer to as "impostor syndrome." At any rate, I listened to and trusted faculty mentors who told me I was, indeed, able to complete a Ph.D.; I listened to my own inner voice that told me to keep at it and to give it my best. And, again, I worked hard.
What made you choose your program at SMU?
I did a great deal of selection before ever applying to Ph.D. programs, so that I only applied to programs I was fairly confident that I would be willing to attend. Despite some overlap in the application process, each program application is different in some way, and it takes time and resources to apply to schools. As I prepared to apply, I looked for well-respected/highly rated schools that had the following qualities (this list is not ranked):
full funding;
faculty and program structure that would support my research/career interests and goals;
generally, an environment of collaboration rather than of antagonistic competition;
high academic standards;
a professional atmosphere;
a clear commitment to the success of students enrolled in the program;
an interest in professional development not only in terms of research and general professionalism but also—and importantly—in terms of teaching.
When I visited SMU, I was very impressed with the faculty (both their achievements and their willingness to work with me and support my work), the Graduate Program in Religious Studies students (including other newly admitted students), the facilities (including SMU's beautiful campus and especially Bridwell Library), and the funding. I could envision myself as part of the community here.
What was the best advice you heard when you were applying to graduate programs? Any advice of your own for prospective students?
One piece of counsel I received early on was to maintain a realistic attitude about the admissions process, specifically how competitive it is. This process requires the development of thick skin and reflective self-confidence.
Another key piece of advice I received was to be genuine about my interests and preparation. There is always a degree to which schools and applicants alike try to determine best fit, and of course as applicants we want to be competitive and appealing to multiple schools; however, misrepresenting one's interests does not benefit the applicant or the school in the long run.
Yet another crucial piece of advice I heard even before I began applying to Ph.D. programs was to think of the Ph.D. as a full-time job that will be very demanding. This does not exclude the need for setting appropriate life/work boundaries; rather, it signals the strong need to be attentive to such boundaries, since the undertaking is a very rigorous commitment.
Additionally, I would encourage prospective students to ask questions about the culture and collegiality of the schools in which they are interested and to be aware that, while having a sense of one's research direction and career path is valuable even during the application process, there is also value in remaining open to how one's interests or specific career aspirations might change in the course of a program.
What part of the application process did you find most challenging?
Writing application essays and statements of purpose was a challenging portion of the application process for me. These statements must be concise and accurate while giving schools a good indication of what kind of student and scholar you are. What do you include? What is more distracting than helpful? What is each school especially looking to see (but hasn't indicated this explicitly in their instructions!)? What politics are behind the process that an applicant can't possibly know? I found it challenging to strike the ideal balance in the essay while navigating such unknown terrain.

For my applications to some schools, it was actually the interview process that was the most challenging. As an introvert, I found it overwhelming to meet so many people at once all while being evaluated and compared to other applicants.
Now that you're in the program, what would you like to have known before you started?
I'll put it this way. If I could go back and give my pre-Ph.D. self a pep talk about what was coming, I'd say the following:
(1) You are more prepared than you know.
(2) You will learn so much so fast, so there is no need to worry about feeling out of practice or as if you don't know how to be a Ph.D. student (and this is only natural—you've never been a Ph.D. student before!).
(3) It is perfectly fine that you still have questions about how you'll focus your research; these things take time (and it turns out you are on the right track with your ideas anyhow).
(4) You're going to grow and change a lot during this process, and you'll have good and bad days. It is worth it.
(5) Self-care and relationship-care matter.
What are you most looking forward to after finishing your Ph.D.?
I am most looking forward to the opportunity for a career as a teacher-scholar. I look forward to teaching courses, both those in my specific field of New Testament and those in Religious Studies more broadly. And, as an important part of this, I look forward to engaging with students as they explore the world and implications of the academic study of religion.
SMU is committed to helping our current and prospective graduate students have access to the personal, professional, and intellectual resources they need in order to become excellent scholars.
Have you thought about getting your Ph.D. but aren't sure where to start? We've got answers for you in our comprehensive resource, A Guide to Choosing, Applying for, and Thriving in a Ph.D. Program!