All Posts
Moody Means: A Stronger Professional Network and Graduate Community
Step into the future of graduate education with Moody Hall, a revolutionary building that brings new opportunities and support to graduate students. A game-changer for the graduate student community, Moody Hall provides innovative spaces and unparalleled opportunities for graduate students.
Key Features of Moody Hall:
Unprecedented Funding

The Moody Foundation's landmark $100M gift makes this the largest single contribution in SMU's history dedicated to graduate education.

A Hub of Excellence
Moody Hall is the first building in a planned complex of five, reinforcing SMU's commitment to enhancing graduate education for years to come.
Spacious and Advanced

Boasting approximately 45,000 square feet over three floors, this state-of-the-art facility accommodates 65 offices, the graduate writing center and a high-tech seminar room, ensuring a cutting-edge learning environment.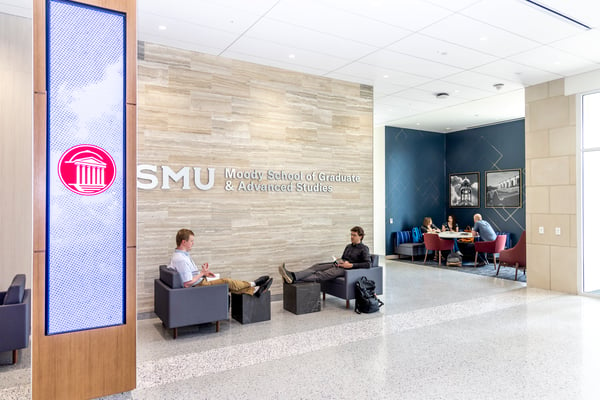 The Moody School also exists to enhance the graduate student culture at SMU by building a global graduate population of the highest caliber and connecting them with the broader Dallas-Fort Worth community. Through this initiative, our graduate community will strengthen ties with the influential industries that have taken up residence in Dallas — a partnership that benefits local industries, the state of Texas, and the world.
To further enhance graduate students' quality of life, the Moody School is committed to helping alleviate the financial burden that comes with obtaining health insurance, by overseeing the PhD Health Insurance Program, which provides funding for insurance premiums to eligible students.
By integrating all elements of graduate student life under the Moody School, there is a new central hub dedicated to celebrating accomplishments and milestones from orientation to PhD completion ceremonies and everything in between during a graduate student's academic career.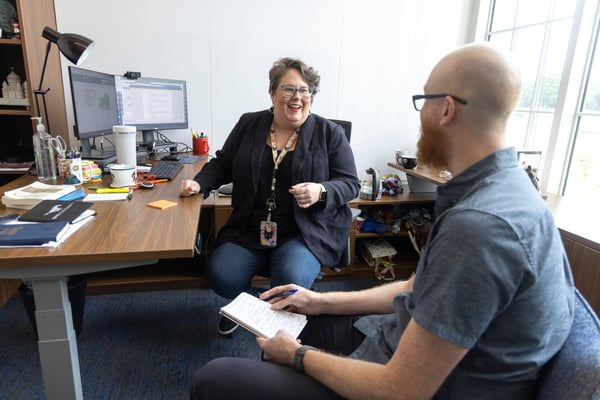 "The Moody Foundation exists to strengthen the future of Texas and Texans through big ideas like this one...We all know that transformative discoveries come when people from different disciplines and broad perspectives are free to collaborate in unique ways. SMU's Moody School of Graduate and Advanced Studies will encourage and support such innovative connections. I am eager to see what the combination of world-changing students and faculty coupled with exceptional resources will produce on this campus, in the region, and across Texas." — Frances Moody-Dahlberg, Executive Director and Chairman at the Moody Foundation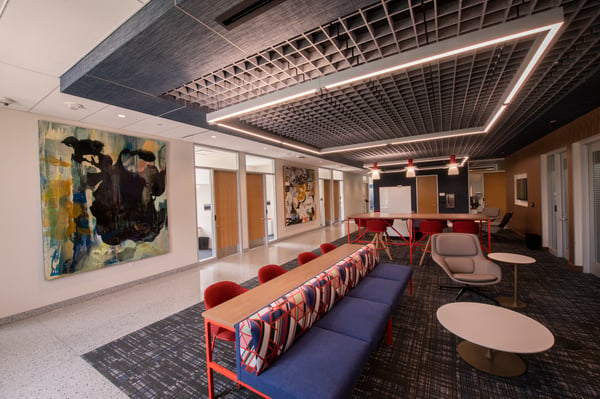 Connect with the Moody School of Graduate & Advanced Studies
Your success in graduate school isn't just our goal; it's our mission and our passion. As we rally together in anticipation of the great things to come at Southern Methodist University, we encourage you to consider joining our graduate school community.
You can begin by browsing our list of our master's degrees and doctoral degrees. We also have a Guide to Choosing, Applying for, and Thriving in a Ph.D. Program if you would like to learn more about what it takes to earn a graduate degree.
There's a place (and resources) at SMU for all who aspire to change the world — we hope you will join us!