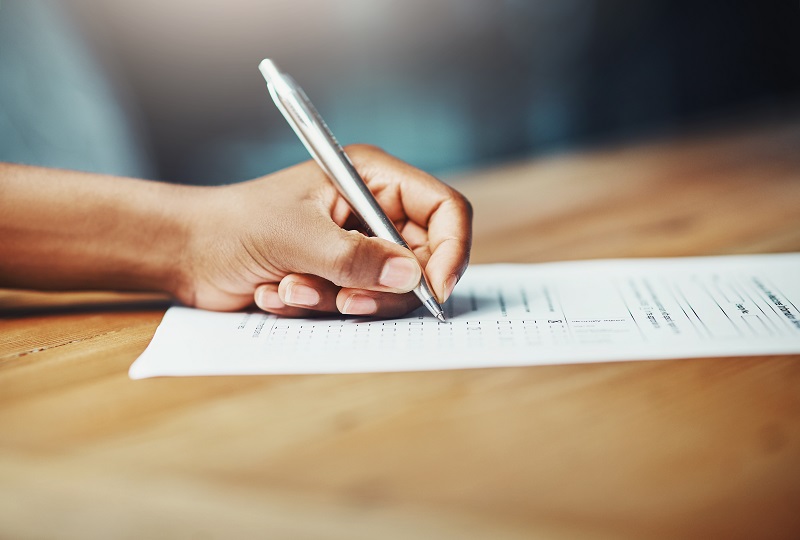 To study in the United States, you need to pass a test. But don't be nervous! Here is everything you need to know about the TOEFL/IELTS.
As an international student looking to study in the United States, one of the prerequisites is to demonstrate your ability to read, write and speak the English language. This is done through simple tests, the most common of which are the TOEFL and IELTS.
Read on to learn how these tests are constructed, how you can score well on them, and what SMU's foreign language requirements are for Ph.D. applicants.
What is the TOEFL test or IELTS and how is it structured?
The Test of English as a Foreign Language (TOEFL) and the International English Language Testing System (IELTS) evaluate a student's proficiency in four areas of English language skills — reading, writing, listening and speaking.
The TOEFL
Each section of the TOEFL is timed, and has a range of questions that can be asked and specific tasks that must be preformed.
Reading — 60-80 minutes/36-56 questions
Writing — 50 minutes/2 essay prompts
Listening — 60-90 minutes/34-51 questions
Speaking — 20 minutes/6 tasks
TOEFL scores are based on a 120 point scale, with 30 points available for each category.
The IELTS
Prospective international students may also take the IELTS. This test is similar to the TOEFL, but the number of questions and times for responses varies.
Reading — 60 minutes/40 questions
Writing — 60 minutes/2 essay prompts
Listening — 30 minutes/40 questions
Speaking — 11-14 minutes/varies
The IELTS uses a nine-band scale to clearly identify levels of proficiency, from non-user (band score 1) through to expert (band score 9).
How to prepare for the TOEFL and IELTS
TOEFL/IELTS are important because they demonstrate the ability to function and learn within the English language, a necessary skill if you want to earn your Ph.D. in the USA. There are several TOEFL and IELTS test preparation resources, but the best way to prepare for the test is to incorporate speaking, writing, reading, and listening to the English language into your everyday life.
Aside from practicing and incorporating the English language into your life, you might hire a tutor, attend specific TOEFL/IELTS preparation classes, access online resources including the official guide to the TEOFL test on the TOEFL Prep website and Magoosh TOEFL Prep, or study specific objectives on your own. When studying on your own, focus on mastering techniques that will help you with each specific section of the test.
Best My Test has an extensive list of suggestions to help you prepare for the TOEFL/IELTS exams. Here are some highlights about each section that we found most helpful:
IELTS/TOEFL Reading Test
Improve your reading speed — In this section, you are responsible for pacing yourself to ensure you get to all the questions. Practice reading efficiently and accurately to ensure you complete the section.
Learn specific vocabulary and study vocabulary lists — Mastering English vocabulary can help prevent you from getting tripped up on specific words and losing time deciphering their context.
IELTS/TOEFL Writing Test
Learn how to properly structure an essay — An easily understood essay has three parts, an introduction, body, and conclusion. Practice organizing, summarizing, and communicating your thoughts in this structure.
Become an excellent proofreader — Your time for the writing portion of the test also includes proofreading your work for grammar, spelling, and punctuation errors. When practicing, recognize where you tend to make the most errors and proofread for those mistakes first.
IELTS/TOEFL Listening Test
Listen for the main ideas in the lecture — Identifying the main point of the lecture will help you quickly and accurately answer questions, by narrowing the scope of possible responses.
Identify transition words to help you link key points throughout the lecture — The questions in this section are not about small details, but about how the main and supporting ideas are connected and organized.
IELTS/TOEFL Speaking Test
Practice pronunciation and tone of voice — When practicing, record and listen to yourself speak. Focus on pronouncing words correctly and using your tone of voice to indicate a transition, conclusion, or emotion.
Study grammar rules — Be sure that you are using each part of speech correctly (adjectives, verbs, prepositions, etc…), that your sentence structures are varied, and that your subjects and verbs agree with each other.
SMU Foreign Language Test Requirements
At SMU, international students pursuing a graduate degree must have a minimum TOEFL score of 80 or IELTS score of 6.5. In the Dedman College of Humanities and Social Sciences Graduate School, students who earn below a 23 on the speaking component of the TOEFL, or a 6.5 speaking band score on the IELTS must complete a video essay. Video essays are optional for all other applicants except those applying to the Statistics or Biostatistics programs.
For more information on the guidelines surrounding testing please visit the international applicant page of the Moody Graduate School at SMU website. If you study and prepare for the test, there is no need to worry! We look forward to meeting you when you come to study in the United States.