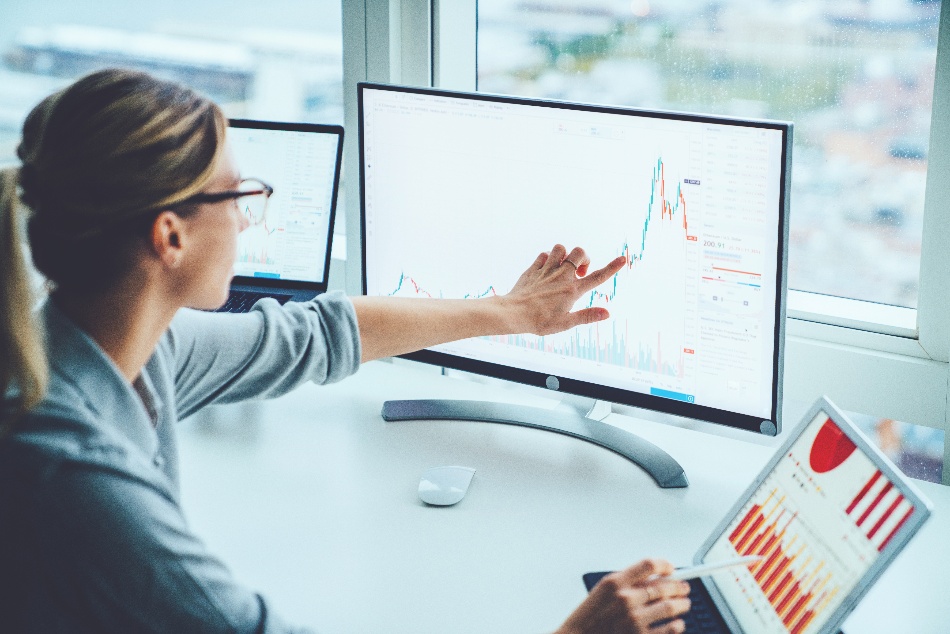 If a graduate degree in economics is on your mind, you may wonder why someone would pursue a doctorate degree in the field. After all, many master's degrees in economics are designed to prepare students like you for myriad economics careers. But while a master's degree will help you stand out against competitors in the job. market, a PhD can open even more doors.
Earning a PhD in Economics means you have completed the highest level of education in the discipline, thereby creating nearly unlimited opportunities for any job in a related field.
What does an Economics PhD do?
Economics PhDs specialize in areas like labor economics, macroeconomics, industrial organization, or international economics and pursue careers within that specialization. For example, institutions like the World Trade Organization (WTO) — the international trade body — the International Monetary Fund (IMF) or the World Bank might seek to hire economists who have specialized in international economics.
The Federal Reserve Bank system hires lots of PhD macroeconomists. Government agencies like the Federal Trade Commission hire PhD economists specializing in industrial organization. The Census Bureau hires lots of PhD economists specializing in fields like labor economics.
These complex, high-profile positions are often found in the corporate sector or government and frequently involve exploring regulatory, strategic or public policies.
In addition to jobs in government and industry, academic economists play leading roles in the development of new ideas in economics and hold faculty positions in a variety of academic settings.
Industry Profile for Economists
The need for candidates with extensive economic knowledge and an upper-level understanding of quantitative analysis continues to grow as the government and private corporations seek to understand international competition, predict consumer behaviors and apply analysis to a rapidly changing global environment.
Industries With the Highest Levels of Employment in Economics
Nearly every entity relies on economists in some way to help research and advise, optimize results, interpret data and recommend solutions. Some of the top industries that employ economists include:
Federal and state governments
Management, scientific and technical consulting services
Scientific research and development firms
Finance and insurance companies
Federal government

$119,590

Finance and insurance companies

$118,290

Management, scientific and technical consulting services

$110,630

Scientific research and development firms

$109,670

State government

$70,280
How to Get a Doctorate in Economics: The Econ PhD Program at SMU
The PhD program in Economics at SMU is the oldest PhD program at the university and has been providing students with rigorous training in a broad range of fundamental methodologies for conducting economic research for more than 55 years.
With a low student-to-faculty ratio in a relatively small program, the Economics PhD program at SMU allows for an open and friendly environment, careful supervision, quality contact time with faculty and individualized mentoring that can't be matched elsewhere.