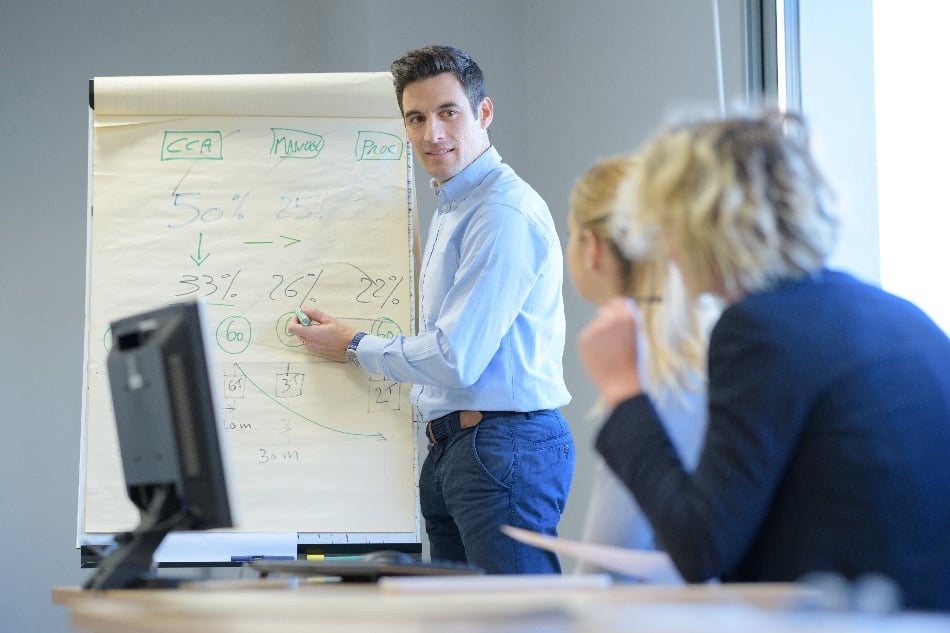 Got a passion for economics? Do you want to turn that passion into a lucrative career in a growing field?
Whether your interests lie in issues like supply and demand, public policy, inflation or international trade, the PhD in Economics from SMU can prepare you for a wide range of careers. Keep reading to find out how you can start your journey to a career as a PhD Economist.
The PhD program in Economics at SMU is the oldest PhD program at the university and has been providing students with rigorous training in a broad range of fundamental methodologies for conducting economic research for more than 55 years.
With a low student-to-faculty ratio in a relatively small program, the Economics PhD program at SMU allows for an open and friendly environment, careful supervision, quality contact time with faculty and individualized mentoring that can't be matched elsewhere.
Department Research
A foundation of high-quality theoretical training is essential for success in any field of economics. As a PhD candidate, you'll have the opportunity to participate in research that encompasses a wide number of fields, including
Macroeconomics and economic growth
International and urban economics
Applied microeconomics and econometrics
Microeconomic theory
Experimental and behavioral economics
Mentorship
The relatively small size of our incoming classes mean that we develop a close relationship with our students and maintain those relationships with our alumni. A key strength of the department is our ability to support and mentor students and help them grow from students to researchers. Often, these faculty-student relationships turn into co-authoring relationships as colleagues.
Aditi Sengupta '11
Aditi completed her PhD under the supervision of Professor Santanu Roy in 2011 and joined the Department of Economics at Auburn University located in Auburn, Alabama. She received tenure and was promoted to Associate Professor in Fall 2018.
"SMU's PhD program in Economics and especially my advisor trained me meticulously and extensively to survive and navigate through the complicated and challenging world of academia in every possible sense. I recognize this more so as I meet more and more graduates from other PhD programs."
Ian McDonough '14
Ian completed his PhD under the supervision of Professor Daniel Millimet in 2014 and joined the Department of Economics at the University of Nevada, Las Vegas, in Fall 2014. He received tenure and was promoted to Associate Professor in Fall 2019 and is also the S.J. Hall Faculty Fellow.
"My time at SMU pursuing a PhD were some of the best years of my life. The program was rigorous while at the same time very rewarding. The training and access to elite faculty and relevant ideas are second to none. The lectures are small and very personal, and the culture in the department is one of wanting to see students succeed. As well, the one-on-one mentorship has proven invaluable now that I am on the other side.
I owe more than I can ever repay to the department and faculty at SMU, especially Prof. Daniel Millimet. I was fortunate to call him my advisor during graduate school and even more fortunate now to call him a friend."
Scholarships, Assistantships & Funding
There are many opportunities for funding your PhD within the SMU Economics Department, including fellowships, grants and assistantships.
All of our PhD students receive a full tuition waiver and, typically, all of our students also receive health insurance and an annual stipend to cover their living costs.
Funded through the Bush Institute-SMU Economic Growth Initiative, a collaboration between the George W. Bush Institute and the economics department, George W. Bush PhD Fellowships are designed to attract and support world-class scholars as PhD students.
Additionally, SMU's Moody Graduate School recognizes outstanding PhD students through three fellowships awarded at the time of admission to students who show great promise for academic success:
University PhD Fellowships enhance departmental teaching or research awards;
Mustang Fellowships promote diversity of perspective in our graduate community;
Moody Fellowships foster academic excellence and advanced research at the doctoral level.
Explore Graduate Funding at SMU
Earn Your PhD in Economics at SMU
PhD Economists work to decipher some of the most pressing issues facing our world today. With a PhD in Economics from SMU, you'll be uniquely prepared for some of the most coveted economics careers.
Learn more about the department, our research and how to apply to the program with confidence in our guide, The Economy of Everything: Why You Need a PhD in Economics.