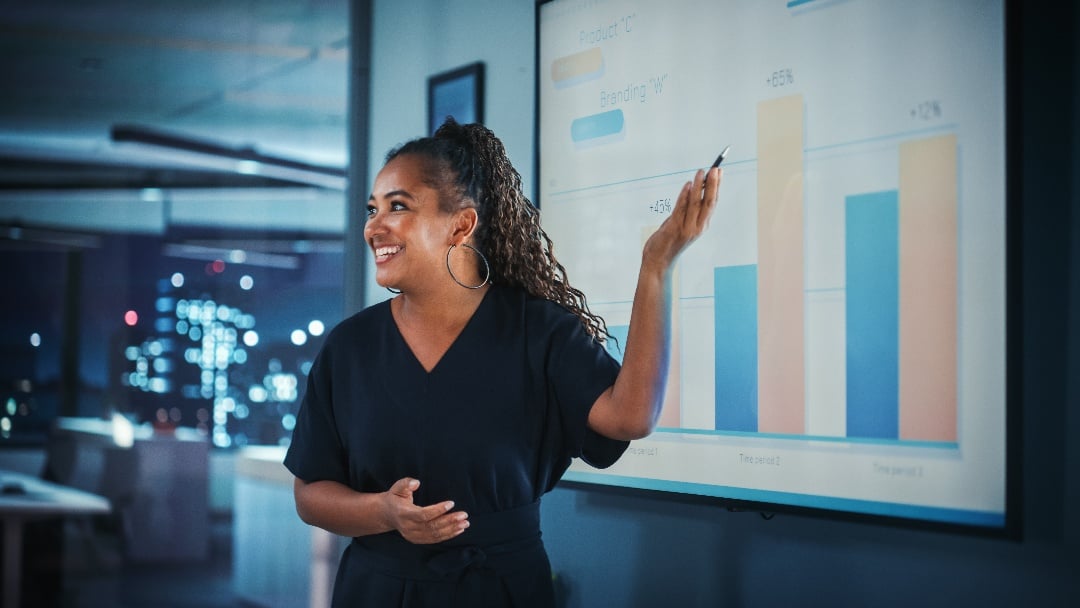 The world of academia has long been associated with the pursuit of knowledge, scholarly research and teaching careers. For years, earning a PhD in English was almost synonymous with pursuing a career within academia. But, as the landscape of education and industry continues to evolve, so do the options available to English PhD graduates.
The assumption that an academic career is the sole path for English PhDs is shifting, revealing a multitude of exciting and rewarding alternatives.
Is a PhD in English on your to-do list? Get all the facts before you apply
— find out if a humanities PhD is worth it for you!
Shifting Focus: the State of Employment in Academia
Traditionally, tenure-track positions were the ultimate goal for aspiring academics. But the job market has become increasingly competitive, leaving a limited number of academic jobs for English Phds seeking employment. Moreover, the rise of adjunct positions, which offer less stability and fewer benefits, has created an environment where job security in academia is more elusive than ever — even well-qualified English PhDs can find themselves navigating through a maze of adjunct positions and temporary contracts.
As a result, English PhDs are reconsidering the assumption that academia is their only option. This shift in academia's landscape has sparked a conversation about the need to broaden career horizons and consider alternative paths that utilize the skills and knowledge gained during doctoral studies.
Exploring Alternatives: English PhD Jobs Outside of Academia
The desire for stability and a healthier work-life balance is a driving factor for many scholars leaving academia. The uncertainty surrounding tenure-track positions, coupled with the pressure to publish prolifically and compete for dwindling opportunities, has led many to seek alternatives in various industries and fields.
On the bright side, English PhDs are uniquely qualified to work in nearly any field and the skills acquired during their study are highly transferable. Critical thinking, research proficiency, effective communication and the ability to analyze complex narratives are all qualities that can be applied to a wide range of career options.
The Expansive Landscape of Non-Academic Careers
While tenure-track positions in academia are few and far between, the world outside the academy is teeming with opportunities that align with the skillset and passion of English PhDs. Here's a glimpse into the exciting array of non-academic careers English PhDs are well suited for:
1. Content Strategist and Brand Storyteller:
English PhDs thrive in the realm of content strategy and brand storytelling. Their profound understanding of narratives and language nuances can transform English PhDs into sought-after content creators, crafting compelling stories that resonate with audiences across industries.
2. Media and Communication Specialist:
Mastery of language empowers English PhDs to excel in media and communication roles. Whether crafting press releases, managing social media content, or curating engaging digital campaigns, their ability to convey messages effectively is invaluable.
3. Technical Writer and Documentation Expert:
Navigating the world of technical writing, where clarity and precision reign, is second nature for many English PhDs. Their meticulous analysis and eloquent communication make them proficient creators of user manuals, guides and documentation for intricate subjects.
4. Cultural Critic and Reviewer:
English PhDs know how analytical prowess can shape cultural discourse. Becoming critics or reviewers for literature, art, film, or even pop culture is an avenue where English PhDs can use their insights to influence public opinion and shape trends.
5. Marketing Analyst and Consumer Insight Expert:
Armed with finely-tuned research skills, English PhDs are a good fit for market research. As marketing analysts, they decode consumer behavior, unearth market trends and offer strategic insights crucial for business growth.
6. Public Relations and Corporate Communications:
Their knack for persuasive language aligns English PhDs seamlessly with public relations and corporate communications. Managing reputation, crisis communication, and maintaining brand image become their forte.
7. Grant Writer and Nonprofit Advocate:
English PhDs who excel at persuasive writing to make a tangible impact may find their perfect home in the nonprofit space. By becoming a grant writer or working with nonprofits in other ways, English PhDs can contribute to social change and secure funding for noble causes.
8. Publishing Industry Specialist:
As editors, manuscript reviewers or content curators, English PhDs are well-suited to navigate the publishing world. Their discerning eye and deep understanding of literature can contribute to shaping literary landscapes.
9. Entrepreneurial Ventures:
Launching a blog, podcast, or digital platform allows English PhDs to blend their love for literature with modern technology, catering to niche audiences and carving a unique path.
10. Government and Policy Analyst:
The critical thinking skills gained in an English PhD program are assets in governmental or policy roles. Analyzing complex documents, articulating ideas succinctly, and contributing to informed decision-making are roles where an English PhD's expertise shines.
Earning a PhD in English isn't just about academics; it's about embracing a multifaceted world of opportunities. The journey you embark on equips you with skills that transcend traditional boundaries. As you step beyond the classroom, remember that your passion for language, critical thinking, and storytelling has the power to redefine industries and carve pathways less traveled. The possibilities are boundless, waiting for you to embrace them and make your mark in an ever-evolving professional landscape.
Learn more about what doctoral study in the humanities can do for you in our guide!
Are you intrigued by the diverse possibilities a PhD in English can unlock? Connect with us at SMU's Moody School of Graduate and Advanced Studies to explore how our program can pave the way for your journey into these exciting career realms. Your expertise has the potential to shape industries and redefine success.