All Posts
Letters of Recommendation for Grad School: How to Ask & What to Include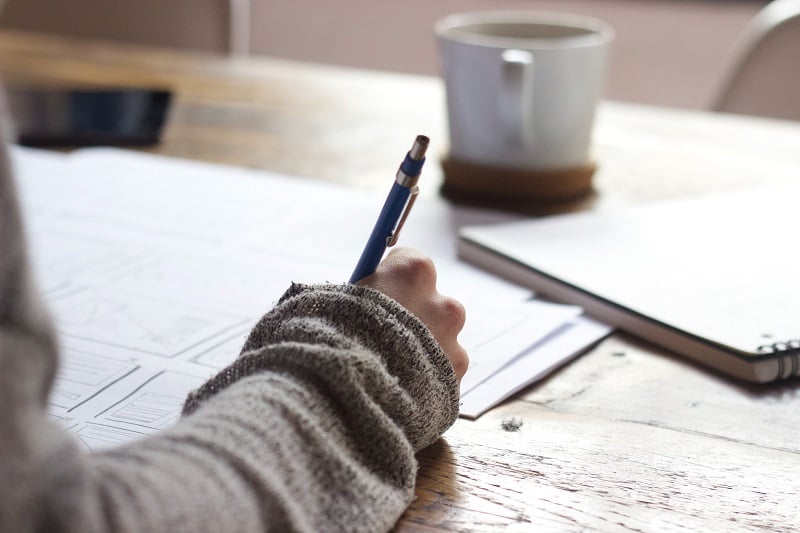 What makes a good candidate stand out from a great one? Sometimes it can come down to a well-crafted letter of recommendation.
Letters of recommendation provide the admissions team with a more complete picture of the applicant and offer testimony to the applicant's strengths, experience, and qualifications for the program. When applying to a graduate degree program, GPA and research accomplishments are important, but when so many qualified applicants are vying for the same program, sometimes the difference comes down to what another reputable academic has to say about you.
Although you are asking someone else to speak on your behalf, there are several things you can do to ensure that the letter will highlight your credentials and advocate for your spot in the program. Read on to learn how to get the best grad school recommendation letter.
Who to get letters of recommendation from for grad school
When choosing the individuals who will write your letters of recommendation, consider people who know you well and can speak specifically to your accomplishments. Unless you have extensive work experience in your chosen field, the best recommendations for graduate and Ph.D. applicants are from previous professors.
It is important to network and remain in communication with academic professors from your undergraduate and graduate courses. You are more likely to receive a great recommendation from someone with whom you stay in close communication. Regularly updating these professors on your academic and professional pursuits and if possible, connecting with them in person will help them write you a glowing recommendation.
If you maintain these relationships, it could also offer opportunities for future collaboration and professional development. It will not be uncomfortable when you call on them to recommend you for your program of interest.
If you have been out of school for a while — do not worry if you cannot think of an academic reference. In this case, use your work experience to your advantage and reach out to your supervisor or mentor for a professional reference. These individuals can provide a recommendation that speaks to your work ethic, teamwork skills, and other valuable traits that translate well to an academic program.
What materials should I provide?
When you approach these individuals to request a letter of recommendation, be sure to ask them if they would be willing to write you a strong letter, referencing your research experience and academic potential. If they do not feel confident doing this, it is best to find someone else who would be.
It is essential and courteous to provide them with all the information needed to write the letter, as well as adequate time to craft a recommendation before the deadline. Be sure to provide them with:
A list of the schools you are applying to and the accompanying submission deadlines

The formatting and submission guidelines provided to you by each school

A list of relevant research performed and academic courses taken (including copies of work you produced for their class)

Copies of admissions essays
You can also offer to meet with them and discuss your goals. If they have time for this, it can help them write a more detailed and complete letter of recommendation.
Generally, these letters can be submitted as an electronic attachment to your online application, although some schools may request letters be sent to their physical mailing address. Be sure to strictly adhere to the guidelines provided, as deviating from them can disqualify the recommendation.
How should I follow up?
As the submission deadline approaches, it is appropriate to follow up with the individuals you have asked to write your letters, but don't hound or nag them. Also, be sure to send a thank you note after they have submitted their recommendation. This is respectful, thoughtful, and shows your appreciation for their time and effort.
Once you are accepted into a Ph.D. program, reach out and share the good news with them. Since they were involved in the admissions process with you, they will want to hear about your achievement!
Pro-tip: Read our expert advice on how to compare admissions offers and make your best graduate school selection!
The Professionals at SMU Are Dedicated to Your Academic Excellence
At SMU, we want to help you thrive while getting a doctorate. Our students are passionate about their areas of interest and are always seeking to advance research in the field. If you have questions about the application process, feel free to request more information. We look forward to meeting the future generation of innovative researchers!