All Posts
Faith, Academia and Balancing it All: Marie Purcell's Experience in the Religious Studies PhD Program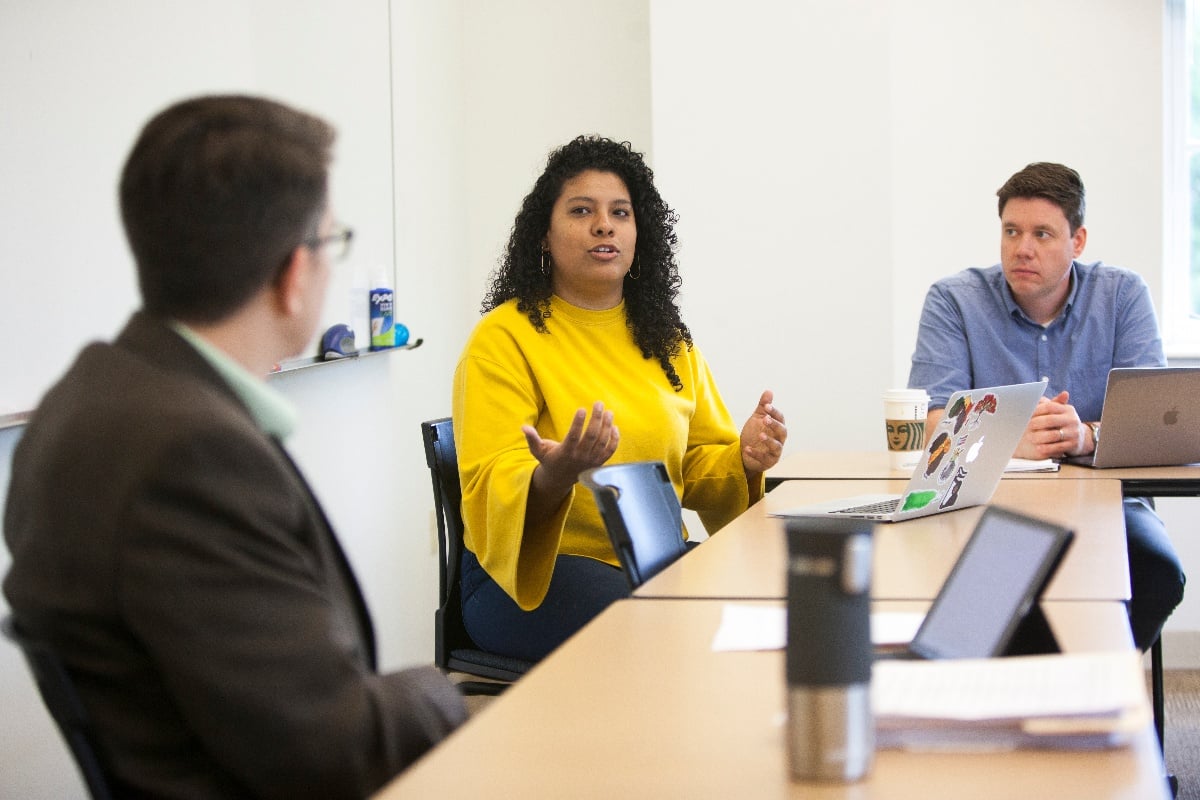 Marie Purcell has always loved the way courses in religious studies have offered opportunities to think about the deep questions of life and togetherness, a passion she discovered during her undergraduate studies at St. Olaf College. Though she initially followed her desire for deep thinking and higher education to Luther Seminary, her goal has always been to eventually pursue a PhD and become a professor.
Now, Marie is in her third year as a Religious Studies PhD student at SMU. Read on to learn how Marie's undergraduate experiences shaped her passion for her subject, and how the faculty, resources and supportive community at Dedman College of Humanities and Sciences are helping her follow her dream and achieve her goals.
1. Tell us a little about yourself. Where are you from? Where and what did you study during your undergraduate years? What initially got you interested in Religious Studies as a field of study?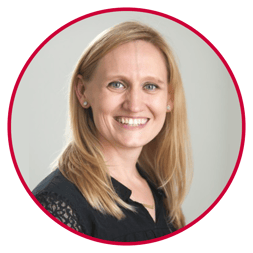 I am a Minnesota-grown woman transplanted in Texas, having now lived half my adult life in Texas. I've had a strong interest in teaching from a young age, but I was surprised when that interest led me to religious studies in college.
I credit my career focus on religion to an interest that was piqued in my first-year religion course at St. Olaf College. . . I loved how these courses offered a window to think about the deep questions of life and life together.
After college I followed my desire for higher education to Luther Seminary in Minnesota. I decided I was still interested in pursuing a PhD and hopefully becoming a professor but I also loved interpersonal relationships and the idea of theological studies paired with care of persons and communities.
I liked the idea of grounding myself first in my Lutheran roots at a Lutheran seminary before then broadening my ecumenism and understanding of my own tradition in conversation with others at the PhD level.
2. Did you encounter any hesitations, obstacles or fears about pursuing a PhD in Religious Studies?
I had always wanted to pursue a PhD from even my young years, so even though I loved being a pastor, the desire to go back to school was always in the back of my mind.
It ended up that I had twins 11 months before starting the program! If you do the math, you will realize that also means I was crazy enough to apply to the program when my twins were only four months old.
I credit that perseverance (which served me well in the program) to a supportive husband who knew how much I'd always wanted to continue my studies and encouraged me to not let that dream slip away, and wanting to show my daughters that one could be a mother and still pursue her career dreams at the same time.
3. Why did you choose the Religious Studies PhD program at SMU? Now that you've experienced the program, what's your favorite part about it?
I was excited about Religious Studies at SMU in large part because of how the program had faculty from both the Religious Studies department in Dedman School of Humanities and from Perkins School of Theology.
Additionally, I was looking for a program which would offer a competitive stipend upon acceptance. I reasoned that this stipend would not only make it financially feasible for my family but also would say something about the institution and its commitment to me in my work and my marketability after completing the PhD. I've been pleased with the Graduate Program in Religious Studies's (GPRS) monetary support and impressed with how they have continued to grow that throughout my time.
Learn more about how a landmark $100 million commitment from the Moody Foundation has paved the way for more cutting-edge research and competitive funding for doctoral students at SMU through the Moody School of Graduate and Advanced studies.
4. What resources do you feel set SMU apart from other Religious Studies PhD programs?
In addition to the competitive stipend that is offered to accepted candidates, there are many avenues to procure funds to support conference travel which has been immensely helpful.
Not only do we have funds available through the GPRS, but there are also funds available to apply for through the Moody Graduate School and the Graduate Student Association.
I've also been pleased to have been able to get so many of my research resources through the library. Graduate students have generous check-out times, which helps during coursework and especially during the dissertation stage.
5. Tell us about one professor who has impacted you during your PhD program
?
I would have to mention my advisor, Dr. Jill De Temple. She has been such a support to me, giving recommendations but also listening to what I want to be and helping to truly advise me toward becoming the scholar I want to be.
We met up in the summer at the pool to watch my kids swim while simultaneously discussing my upcoming comprehensive exam questions! This is a great example of how Dr. DeTemple in particular but also our program is invested in its students as whole individuals who thrive best academically and scholarly when they can also attend well to their whole lives and relationships.
Your relationship with your faculty mentor will play a major role in your graduate school experience and success. Read our blog, 3 Tips for Graduate Students to Consider When Choosing a Faculty Mentor, to learn more.
6. What are your career dreams or plans? How has the Religious Studies PhD program helped you prepare for your future?
I am hoping to find a tenure faculty position, as so many do! I am encouraged at the GPRS' recent placement of graduates into tenure faculty positions and I think the program does a great job with professional development and training toward this goal which so many students have upon entering a PhD program.
Nonetheless, the job market can be dismal, and it is helpful that both the GRPS faculty and the new Moody Graduate School have been taking steps to also equip and support students as they think outside the box of academia and consider how to also market themselves in other ways.
"I know many colleagues who have found enriching and fulfilling jobs that also engage the skills they developed through their PhD studies and keep them connected to academia in various ways that feel right to them."
Toward the faculty career search, I am appreciative of the many professional development offerings and conversations which are aimed at helping us discern what types of institutions may best fit our future endeavors.
Most importantly, I have witnessed both second-hand and first-hand how faculty are willing to serve as advocates for students, particularly by serving as references, helping to hone the art of the cover letter, and preside over mock interviews and teaching sessions in order to set students up for success.
7. Is there anything else you'd like to add? Any advice or wisdom you would pass along to a prospective student?
The work will always fill the time you give it. It will be a lot of work, but having boundaries in place will take time for rest — physically and mentally — is important. The simultaneous work that you do to invest in important relationships with family, friends and colleagues, will be crucial to your success.
Finally, in order to battle the inevitable imposter syndrome of academia, find people that will remind you that you belong, you have something intelligent to offer and a voice that needs to be heard!
Find Your Community at SMU
If, like Marie, you want to explore life's biggest questions and their implications, a PhD in humanities fields like English, History or Religious studies from SMU will help you gain a deeper understanding of the human experience and your field of study.
Our new guide, Reanalyzing Our World: Humanities PhDs at SMU, will help you understand SMU's unique approach to the study of the humanities and prepare you to apply to a PhD program with confidence.